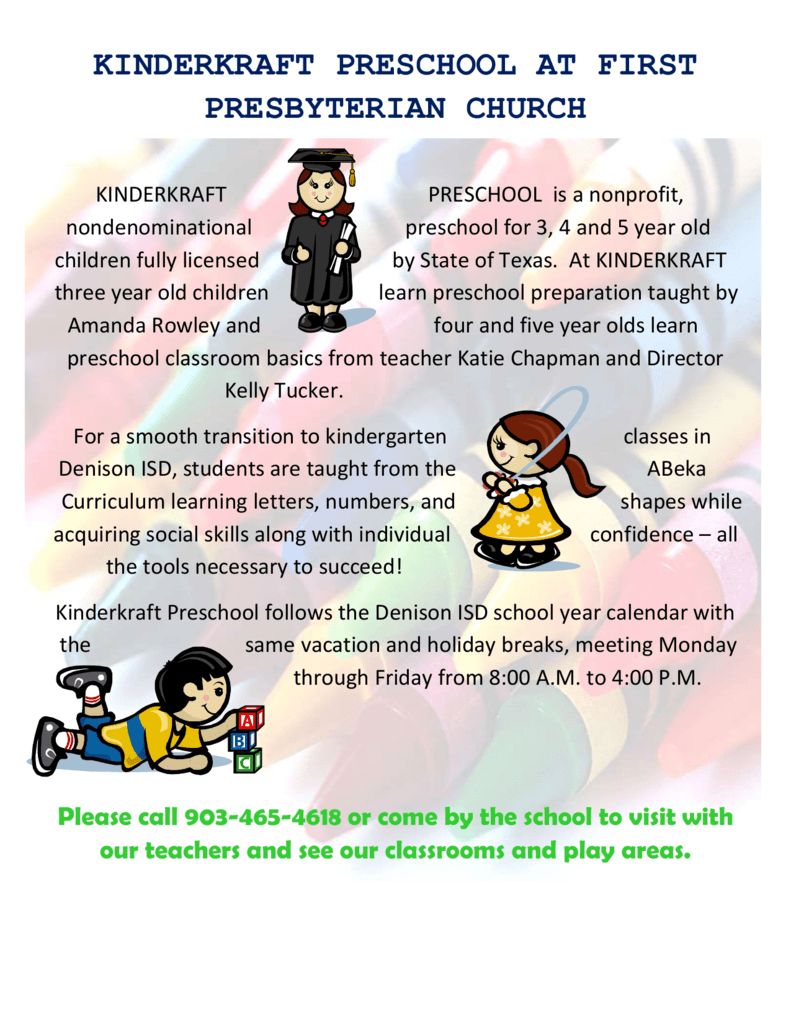 KINDERKRAFT PRESCHOOL AT FIRST
PRESBYTERIAN CHURCH
KINDERKRAFT
PRESCHOOL is a nonprofit,
nondenominational
preschool for 3, 4 and 5 year old
children fully licensed
by State of Texas. At KINDERKRAFT
three year old children
learn preschool preparation taught by
Amanda Rowley and
four and five year olds learn
preschool classroom basics from teacher Katie Chapman and Director
Kelly Tucker.
For a smooth transition to kindergarten
Denison ISD, students are taught from the
Curriculum learning letters, numbers, and
acquiring social skills along with individual
the tools necessary to succeed!
classes in
ABeka
shapes while
confidence – all
Kinderkraft Preschool follows the Denison ISD school year calendar with
the
same vacation and holiday breaks, meeting Monday
through Friday from 8:00 A.M. to 4:00 P.M.
Please call 903-465-4618 or come by the school to visit with
our teachers and see our classrooms and play areas.