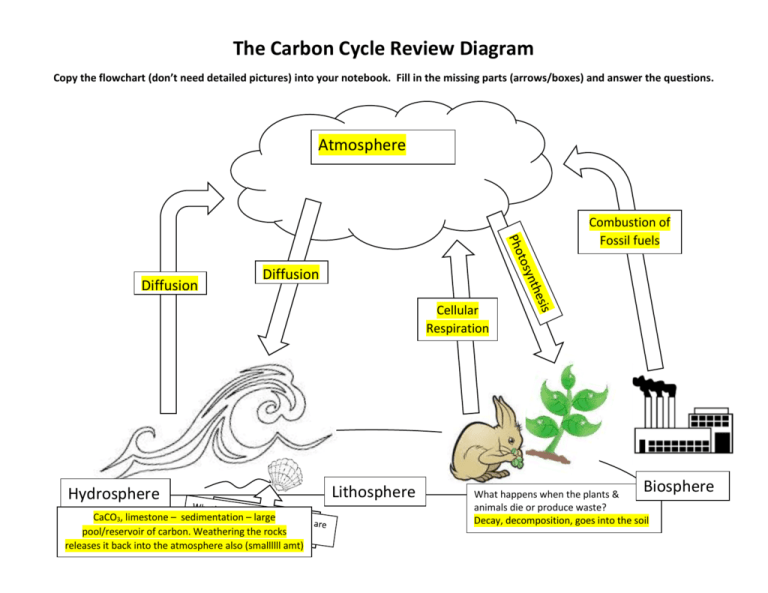 The Carbon Cycle Review Diagram
Copy the flowchart (don't need detailed pictures) into your notebook. Fill in the missing parts (arrows/boxes) and answer the questions.
Atmosphere
Combustion of
Fossil fuels
Diffusion
Diffusion
Cellular
Respiration
Hydrosphere
CaCO3, limestone – sedimentation – large
pool/reservoir of carbon. Weathering the rocks
releases it back into the atmosphere also (smallllll amt)
Lithosphere
Biosphere
What happens when the plants &
animals die or produce waste?
Decay, decomposition, goes into the soil
Additional diagrams that might help you….