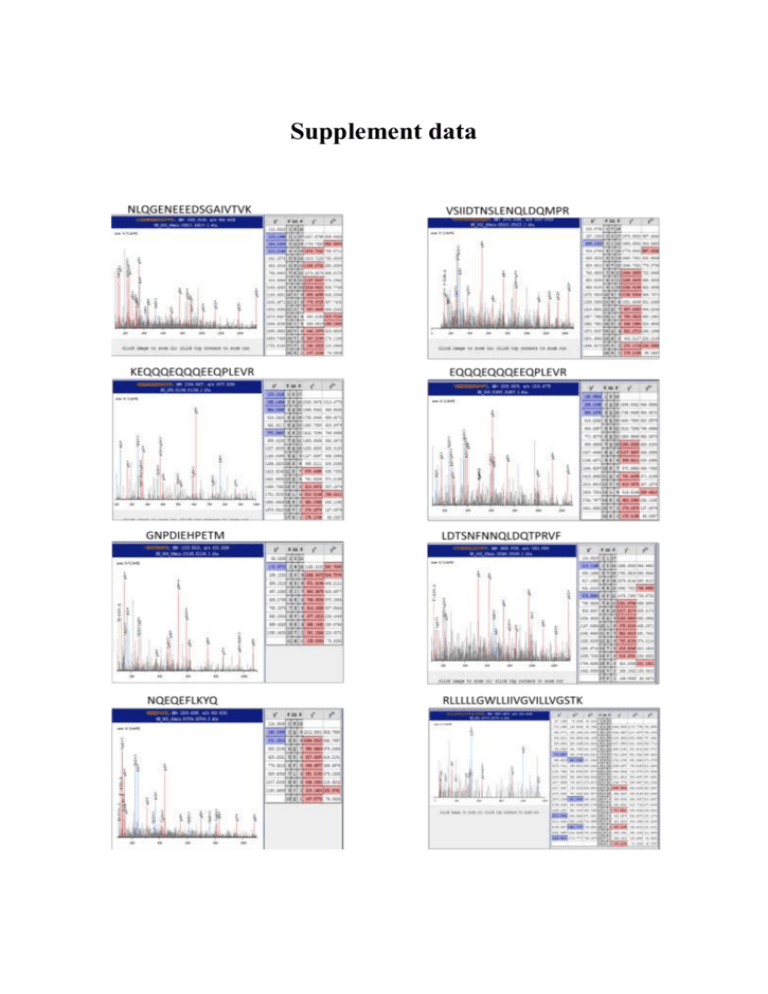 Supplement data
Supplementary Figure: Mass spectra of peptides from black soybean digested by
proteases from Aspergillus oryzae. The spectra are interpreted in terms of b-type
fragment ions using Accurate-Mass Q-TOF LC/MS (Agilent Technologies, DE) with
HPLC. Peptide sequence represented by one-letter amino acid abbreviations for
each peptide is shown at the top of each spectra.