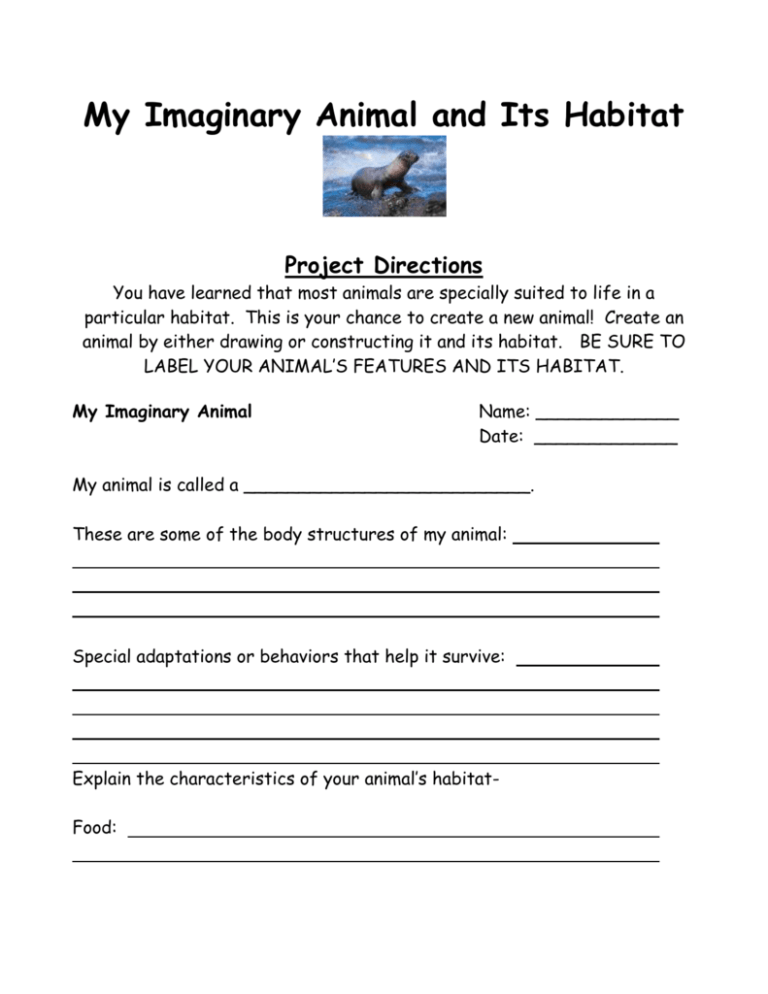 My Imaginary Animal and Its Habitat
Project Directions
You have learned that most animals are specially suited to life in a
particular habitat. This is your chance to create a new animal! Create an
animal by either drawing or constructing it and its habitat. BE SURE TO
LABEL YOUR ANIMAL'S FEATURES AND ITS HABITAT.
My Imaginary Animal
Name: _____________
Date: _____________
My animal is called a __________________________.
These are some of the body structures of my animal:
Special adaptations or behaviors that help it survive:
Explain the characteristics of your animal's habitatFood:
Type of water:
Shelter/type of home or nest needed:
How much space does the animal need?
How does the animal breathe?
Other informationPredators:
Now construct your animal and its habitat. Be ready to share on
Friday, October 5th, 2012.