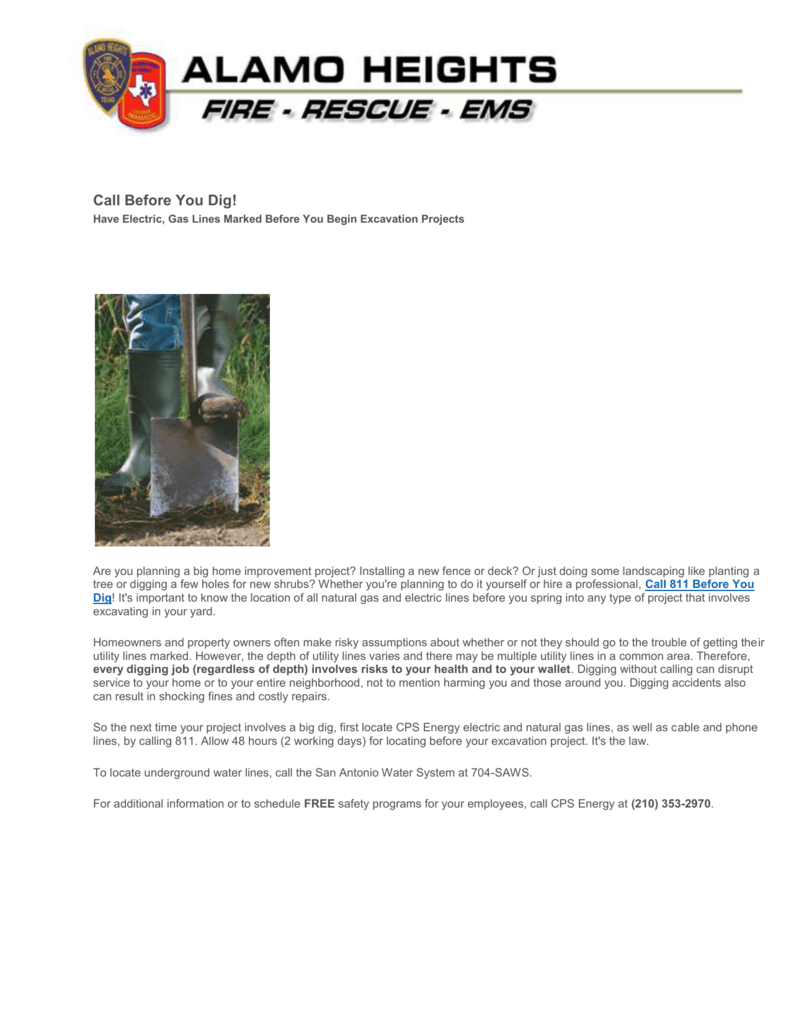 Call Before You Dig!
Have Electric, Gas Lines Marked Before You Begin Excavation Projects
Are you planning a big home improvement project? Installing a new fence or deck? Or just doing some landscaping like planting a
tree or digging a few holes for new shrubs? Whether you're planning to do it yourself or hire a professional, Call 811 Before You
Dig! It's important to know the location of all natural gas and electric lines before you spring into any type of project that involves
excavating in your yard.
Homeowners and property owners often make risky assumptions about whether or not they should go to the trouble of getting their
utility lines marked. However, the depth of utility lines varies and there may be multiple utility lines in a common area. Therefore,
every digging job (regardless of depth) involves risks to your health and to your wallet. Digging without calling can disrupt
service to your home or to your entire neighborhood, not to mention harming you and those around you. Digging accidents also
can result in shocking fines and costly repairs.
So the next time your project involves a big dig, first locate CPS Energy electric and natural gas lines, as well as cable and phone
lines, by calling 811. Allow 48 hours (2 working days) for locating before your excavation project. It's the law.
To locate underground water lines, call the San Antonio Water System at 704-SAWS.
For additional information or to schedule FREE safety programs for your employees, call CPS Energy at (210) 353-2970.