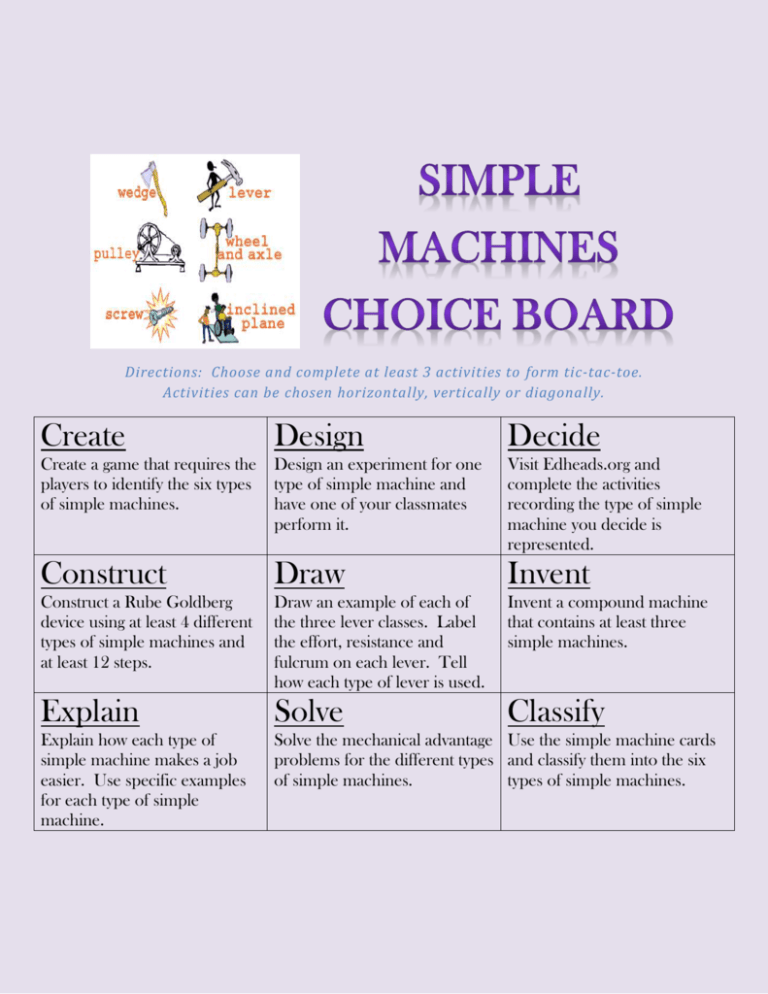 Directions: Choose and complete at least 3 activities to form tic-tac-toe.
Activities can be chosen horizontally, vertically or diagonally.
Create
Design
Decide
Create a game that requires the Design an experiment for one
players to identify the six types type of simple machine and
of simple machines.
have one of your classmates
perform it.
Visit Edheads.org and
complete the activities
recording the type of simple
machine you decide is
represented.
Construct
Draw
Invent
Construct a Rube Goldberg
device using at least 4 different
types of simple machines and
at least 12 steps.
Draw an example of each of
the three lever classes. Label
the effort, resistance and
fulcrum on each lever. Tell
how each type of lever is used.
Invent a compound machine
that contains at least three
simple machines.
Explain
Solve
Classify
Explain how each type of
simple machine makes a job
easier. Use specific examples
for each type of simple
machine.
Solve the mechanical advantage Use the simple machine cards
problems for the different types and classify them into the six
of simple machines.
types of simple machines.