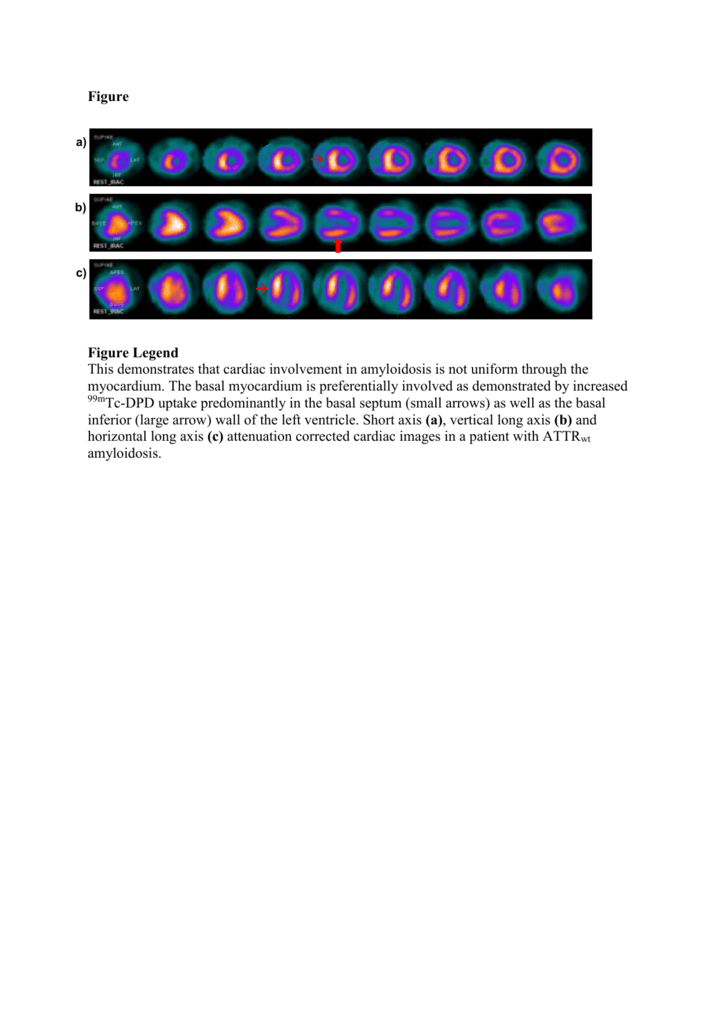 Figure
b)
a)
b)
c)
Figure Legend
This demonstrates that cardiac involvement in amyloidosis is not uniform through the
myocardium. The basal myocardium is preferentially involved as demonstrated by increased
99m
Tc-DPD uptake predominantly in the basal septum (small arrows) as well as the basal
inferior (large arrow) wall of the left ventricle. Short axis (a), vertical long axis (b) and
horizontal long axis (c) attenuation corrected cardiac images in a patient with ATTRwt
amyloidosis.