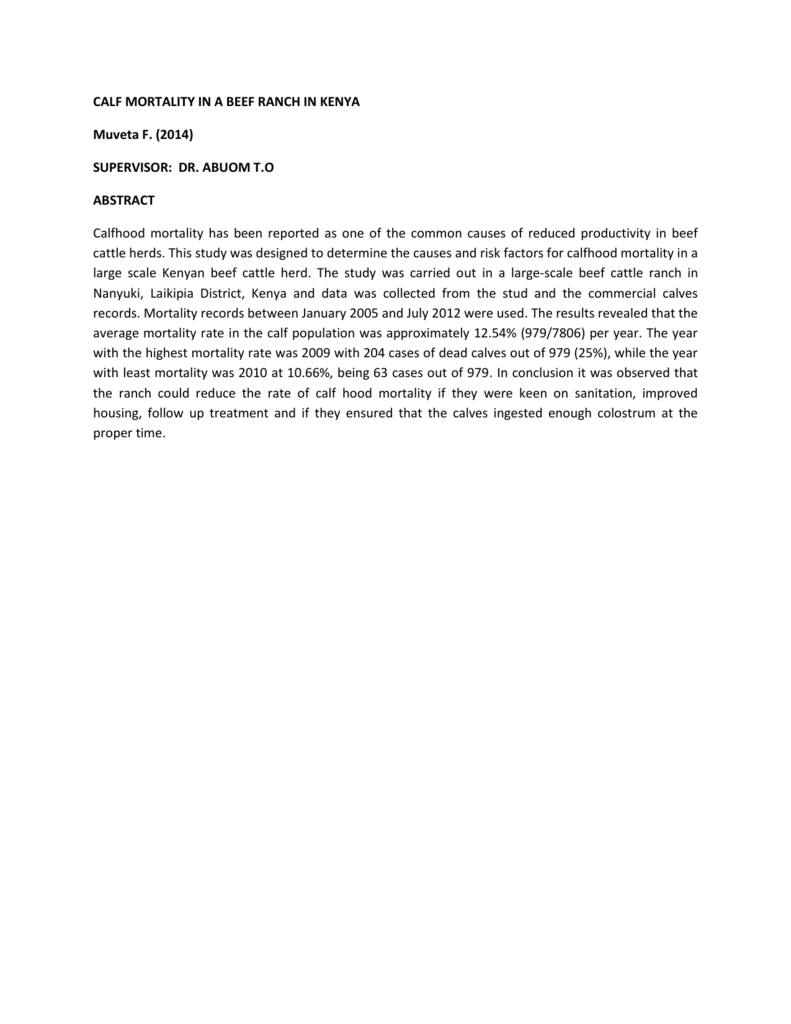 CALF MORTALITY IN A BEEF RANCH IN KENYA
Muveta F. (2014)
SUPERVISOR: DR. ABUOM T.O
ABSTRACT
Calfhood mortality has been reported as one of the common causes of reduced productivity in beef
cattle herds. This study was designed to determine the causes and risk factors for calfhood mortality in a
large scale Kenyan beef cattle herd. The study was carried out in a large-scale beef cattle ranch in
Nanyuki, Laikipia District, Kenya and data was collected from the stud and the commercial calves
records. Mortality records between January 2005 and July 2012 were used. The results revealed that the
average mortality rate in the calf population was approximately 12.54% (979/7806) per year. The year
with the highest mortality rate was 2009 with 204 cases of dead calves out of 979 (25%), while the year
with least mortality was 2010 at 10.66%, being 63 cases out of 979. In conclusion it was observed that
the ranch could reduce the rate of calf hood mortality if they were keen on sanitation, improved
housing, follow up treatment and if they ensured that the calves ingested enough colostrum at the
proper time.