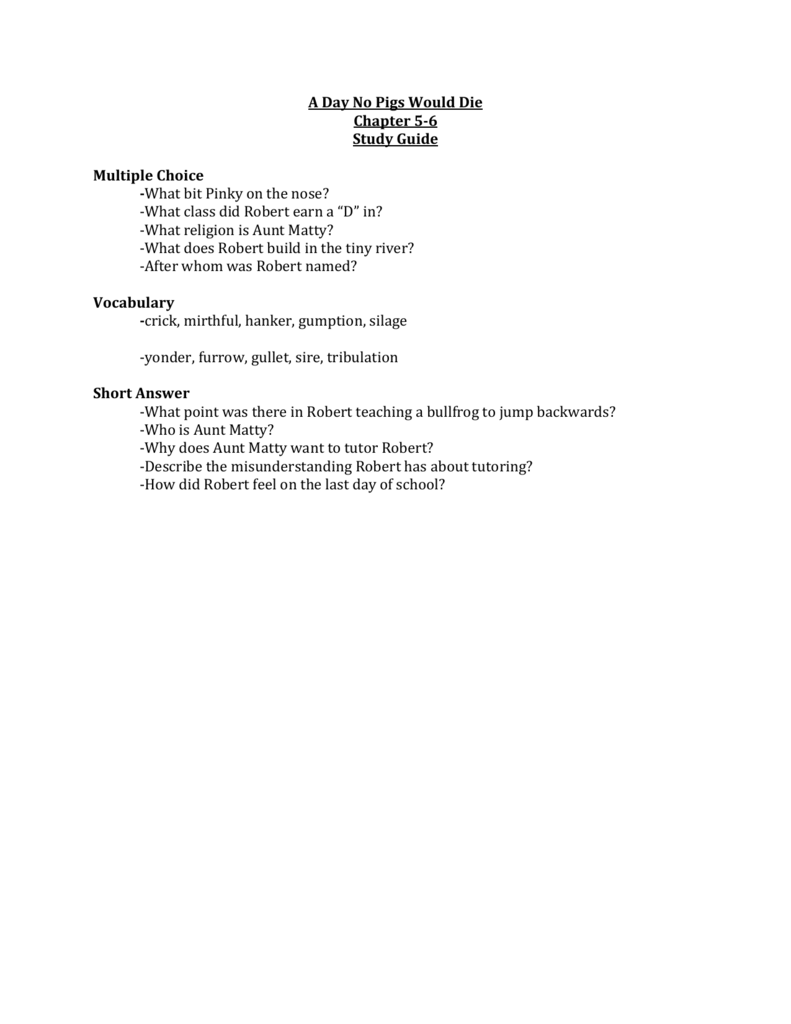 A Day No Pigs Would Die
Chapter 5-6
Study Guide
Multiple Choice
-What bit Pinky on the nose?
-What class did Robert earn a "D" in?
-What religion is Aunt Matty?
-What does Robert build in the tiny river?
-After whom was Robert named?
Vocabulary
-crick, mirthful, hanker, gumption, silage
-yonder, furrow, gullet, sire, tribulation
Short Answer
-What point was there in Robert teaching a bullfrog to jump backwards?
-Who is Aunt Matty?
-Why does Aunt Matty want to tutor Robert?
-Describe the misunderstanding Robert has about tutoring?
-How did Robert feel on the last day of school?