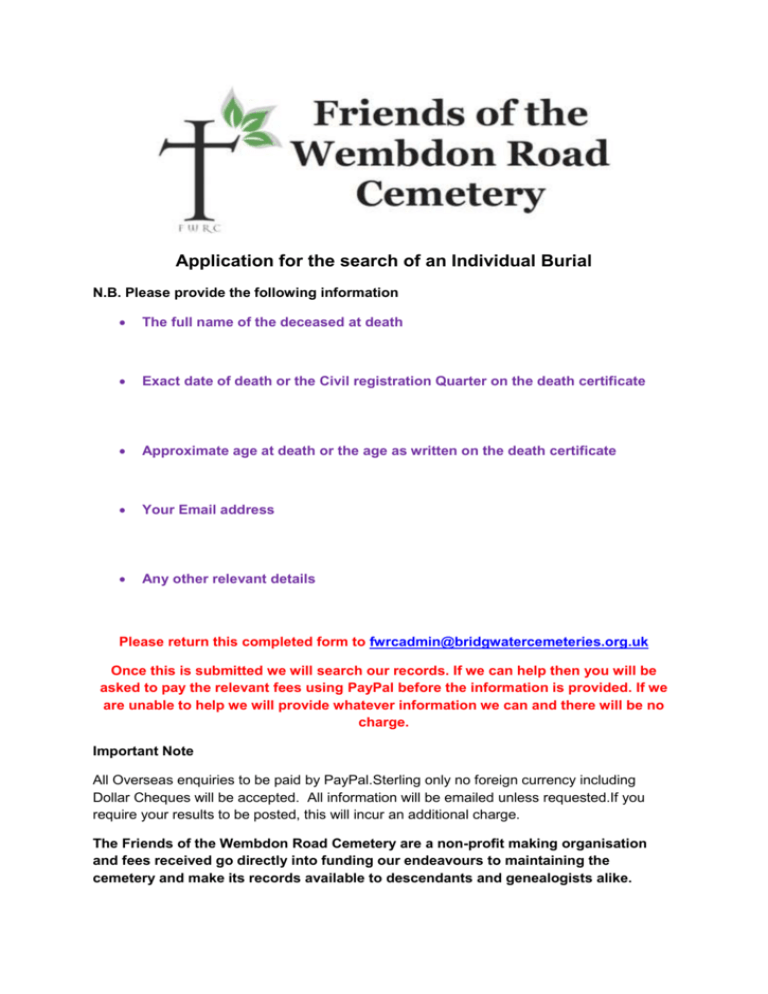 Application for the search of an Individual Burial
N.B. Please provide the following information

The full name of the deceased at death

Exact date of death or the Civil registration Quarter on the death certificate

Approximate age at death or the age as written on the death certificate

Your Email address

Any other relevant details
Please return this completed form to fwrcadmin@bridgwatercemeteries.org.uk
Once this is submitted we will search our records. If we can help then you will be
asked to pay the relevant fees using PayPal before the information is provided. If we
are unable to help we will provide whatever information we can and there will be no
charge.
Important Note
All Overseas enquiries to be paid by PayPal.Sterling only no foreign currency including
Dollar Cheques will be accepted. All information will be emailed unless requested.If you
require your results to be posted, this will incur an additional charge.
The Friends of the Wembdon Road Cemetery are a non-profit making organisation
and fees received go directly into funding our endeavours to maintaining the
cemetery and make its records available to descendants and genealogists alike.