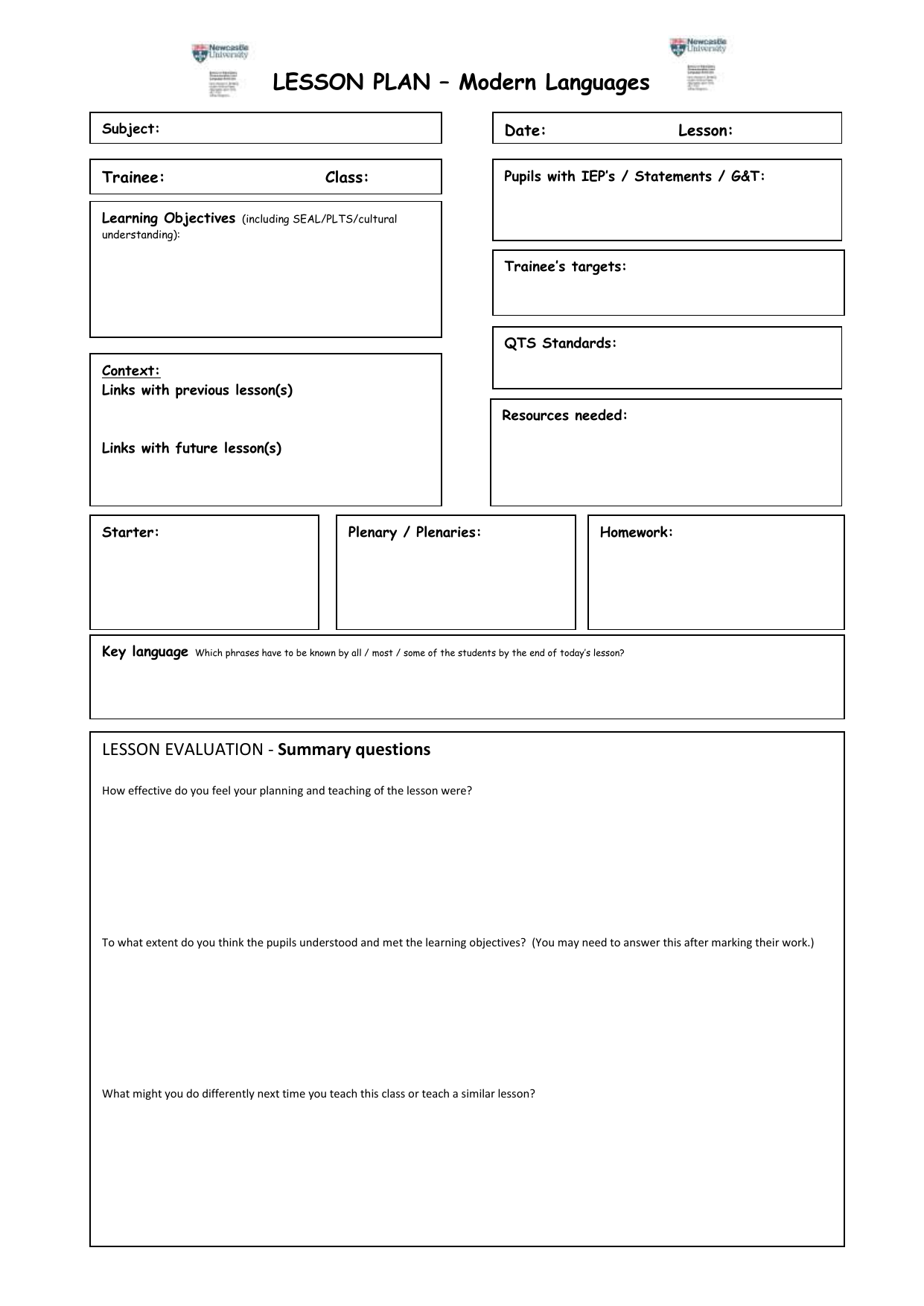 LESSON PLAN – Modern Languages
Subject:
Date:
Trainee:
Class:
Learning Objectives
Lesson:
Pupils with IEP's / Statements / G&T:
(including SEAL/PLTS/cultural
understanding):
Trainee's targets:
QTS Standards:
Context:
Links with previous lesson(s)
Resources needed:
Links with future lesson(s)
Starter:
Key language
Plenary / Plenaries:
Homework:
Which phrases have to be known by all / most / some of the students by the end of today's lesson?
LESSON EVALUATION - Summary questions
How effective do you feel your planning and teaching of the lesson were?
To what extent do you think the pupils understood and met the learning objectives? (You may need to answer this after marking their work.)
What might you do differently next time you teach this class or teach a similar lesson?
Activities : (include differentiation: How will you scaffold and extend learning? How will pupils access support (teacher, TA, FLA, peers)?
Include: AfL: Pupils demonstrate Learning How will you know what pupils have learnt? annotate activities with QTS refs.
Timing
Activities and Purpose of Activities
Target Language
Assessment
Additional Planning Prompts: Room for further notes, key explanations / questions, target language, instruction in T.L. etc.