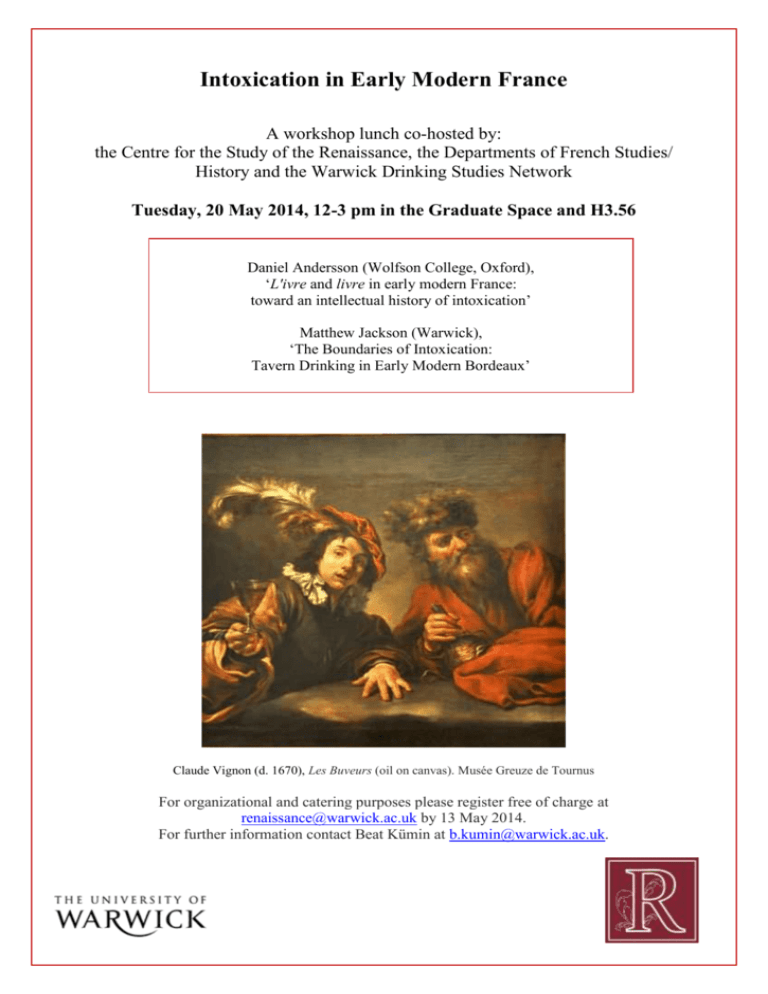 Intoxication in Early Modern France
A workshop lunch co-hosted by:
the Centre for the Study of the Renaissance, the Departments of French Studies/
History and the Warwick Drinking Studies Network
Tuesday, 20 May 2014, 12-3 pm in the Graduate Space and H3.56
Daniel Andersson (Wolfson College, Oxford),
'L'ivre and livre in early modern France:
toward an intellectual history of intoxication'
Matthew Jackson (Warwick),
'The Boundaries of Intoxication:
Tavern Drinking in Early Modern Bordeaux'
Claude Vignon (d. 1670), Les Buveurs (oil on canvas). Musée Greuze de Tournus
For organizational and catering purposes please register free of charge at
renaissance@warwick.ac.uk by 13 May 2014.
For further information contact Beat Kümin at b.kumin@warwick.ac.uk.