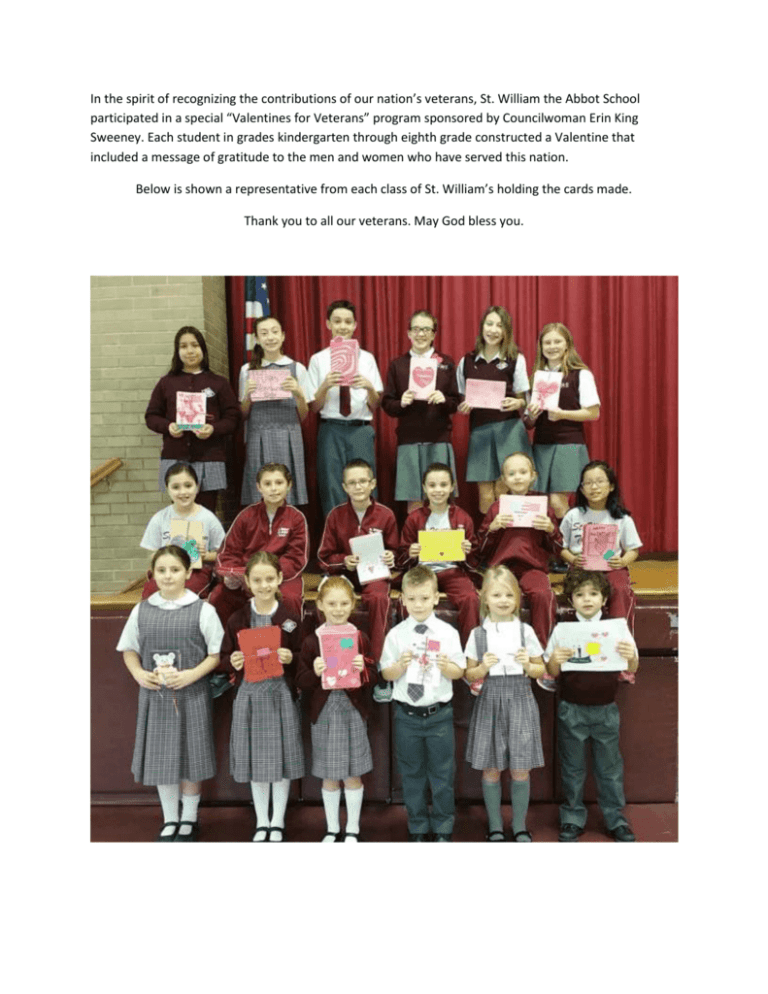 In the spirit of recognizing the contributions of our nation's veterans, St. William the Abbot School
participated in a special "Valentines for Veterans" program sponsored by Councilwoman Erin King
Sweeney. Each student in grades kindergarten through eighth grade constructed a Valentine that
included a message of gratitude to the men and women who have served this nation.
Below is shown a representative from each class of St. William's holding the cards made.
Thank you to all our veterans. May God bless you.