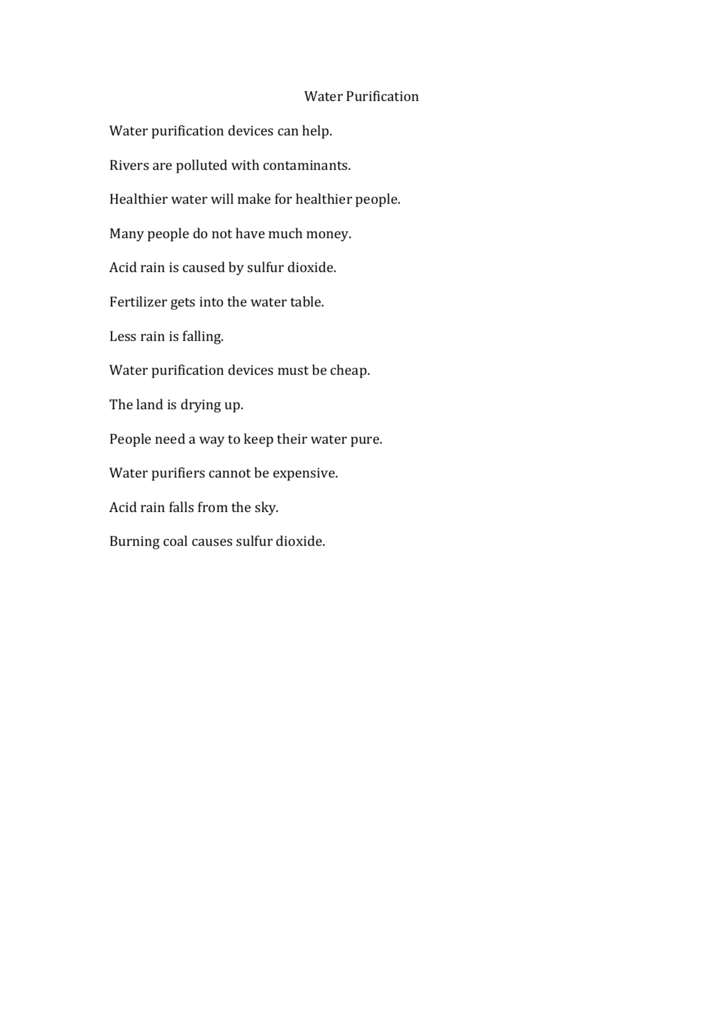 Water Purification
Water purification devices can help.
Rivers are polluted with contaminants.
Healthier water will make for healthier people.
Many people do not have much money.
Acid rain is caused by sulfur dioxide.
Fertilizer gets into the water table.
Less rain is falling.
Water purification devices must be cheap.
The land is drying up.
People need a way to keep their water pure.
Water purifiers cannot be expensive.
Acid rain falls from the sky.
Burning coal causes sulfur dioxide.