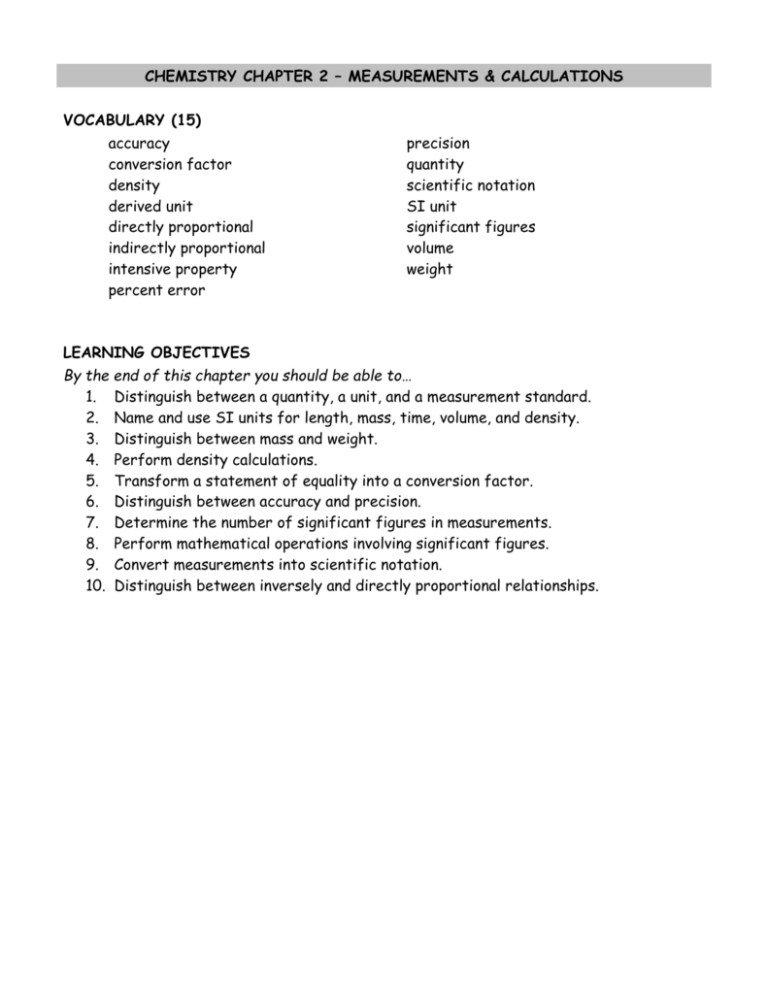 CHEMISTRY CHAPTER 2 – MEASUREMENTS & CALCULATIONS
VOCABULARY (15)
accuracy
conversion factor
density
derived unit
directly proportional
indirectly proportional
intensive property
percent error
precision
quantity
scientific notation
SI unit
significant figures
volume
weight
LEARNING OBJECTIVES
By the
1.
2.
3.
4.
5.
6.
7.
8.
9.
10.
end of this chapter you should be able to…
Distinguish between a quantity, a unit, and a measurement standard.
Name and use SI units for length, mass, time, volume, and density.
Distinguish between mass and weight.
Perform density calculations.
Transform a statement of equality into a conversion factor.
Distinguish between accuracy and precision.
Determine the number of significant figures in measurements.
Perform mathematical operations involving significant figures.
Convert measurements into scientific notation.
Distinguish between inversely and directly proportional relationships.