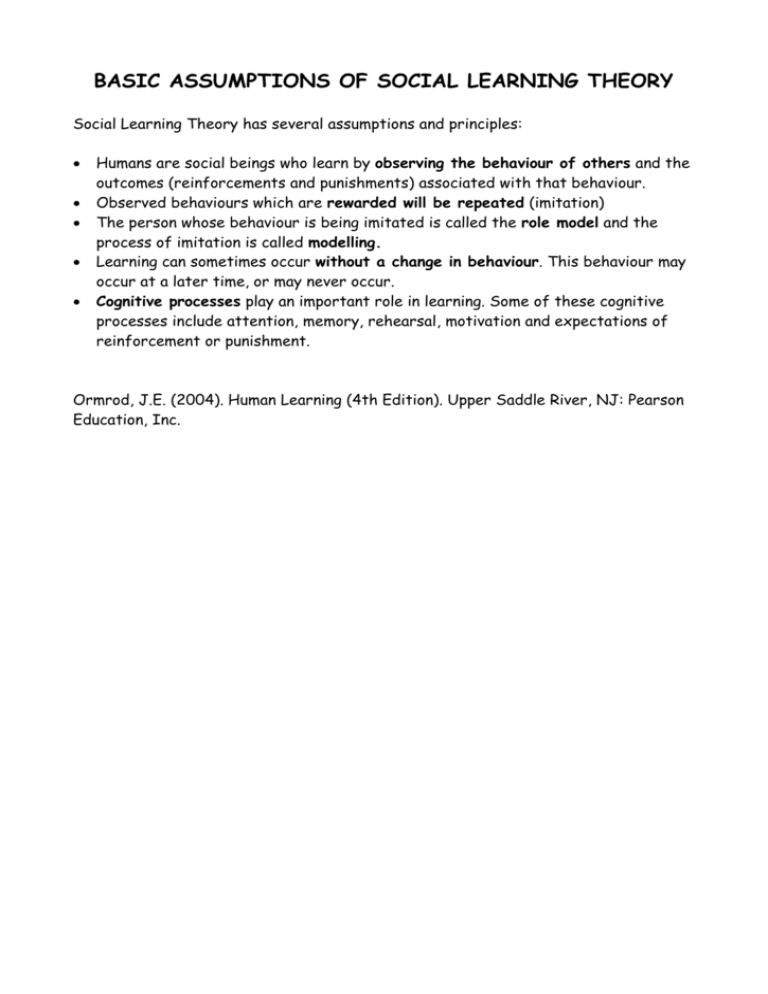 BASIC ASSUMPTIONS OF SOCIAL LEARNING THEORY
Social Learning Theory has several assumptions and principles:





Humans are social beings who learn by observing the behaviour of others and the
outcomes (reinforcements and punishments) associated with that behaviour.
Observed behaviours which are rewarded will be repeated (imitation)
The person whose behaviour is being imitated is called the role model and the
process of imitation is called modelling.
Learning can sometimes occur without a change in behaviour. This behaviour may
occur at a later time, or may never occur.
Cognitive processes play an important role in learning. Some of these cognitive
processes include attention, memory, rehearsal, motivation and expectations of
reinforcement or punishment.
Ormrod, J.E. (2004). Human Learning (4th Edition). Upper Saddle River, NJ: Pearson
Education, Inc.