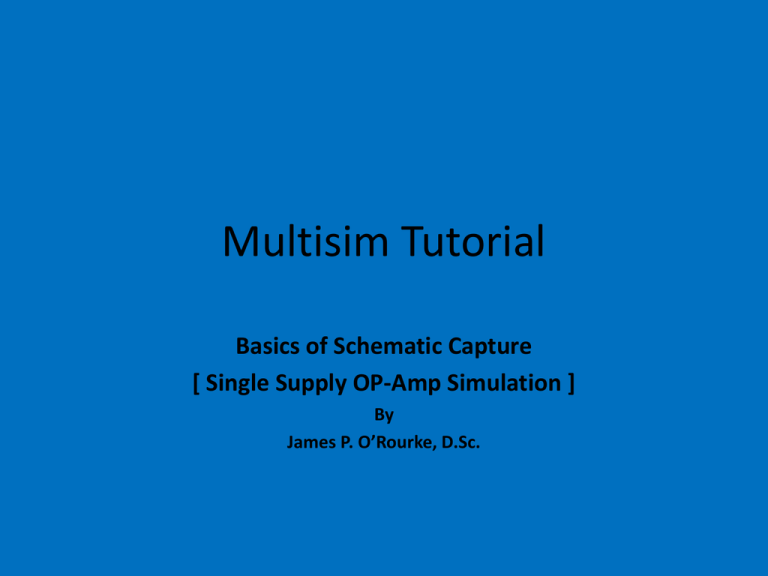 Multisim Tutorial
Basics of Schematic Capture
[ Single Supply OP-Amp Simulation ]
By
James P. O'Rourke, D.Sc.
• The purpose of the previous selection of slides is to give you a general idea
where some items are in the menus along with some general information
about the selected component.
• The next step in the process would be to actually layout an actual circuit
and make some typical circuit measurements.
• The following sample circuit will be used to show various measurement
techniques using Mulitsim's Virtual Instrumentation package. Note the
circuit techniques, instrumentation and methods of measurement done
here in software will be similar to what's actually done in the laboratory.
•
The procedure to check the Nodal DC
Operating Conditions of the OP-Amp Circuit.
• The Procedure to find the OP-Amps
Bandwidth.
• The Transient Analysis at the Output of the
OP-Amp.
• The Fourier Analysis of the Output Waveform.