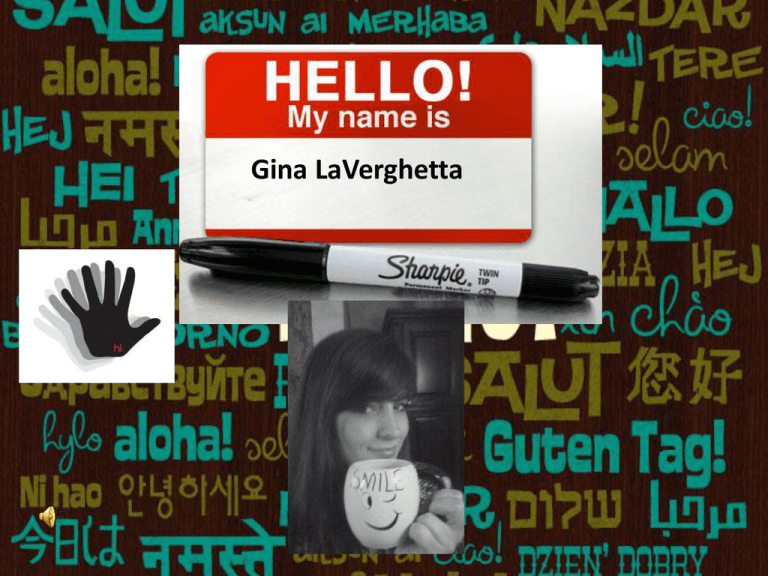 Gina LaVerghetta
It all started when "Steph" (AKA MY MOTHER) gave
birth to me (Gina LaVerghetta) at the young age of 16
Hey Ma! Can I
have a napkin??
I've been in the kitchen since day one… and
my love of Italian food was almost an inherited
trait…
I Grew up with a large
family..3siblings…. (And Yes, I am the
oldest and best child of the bunch!)
Me and my littlest brother have the closest relationship….He
is the coolest 5 year old and probably one of my best friends.
We go many places and look for adventures together .
Of all of the things in the world….my family is the
most important. No matter what!
I loooovvee to bake/cake decorate
I pretty much am obsessed with
Gossip Girl and the Barefoot Contessa
I've Been Some pretty neat places…
Paris 09'
Athens, Mykonos ,
Delphi and Ephesus,
Turkey
I have met some pretty neat people…
After my travels I went to school to become a lawyer
and somehow found my calling to teach…AND LOVED
IT!
But of all these things, I like these
traits about myself the most………
I am easily and frequently awed by
nature
I'm always looking at the small
things..
Because I feel they are the best
things in life
I always believe there are bigger and
better things ahead…
And that's me!