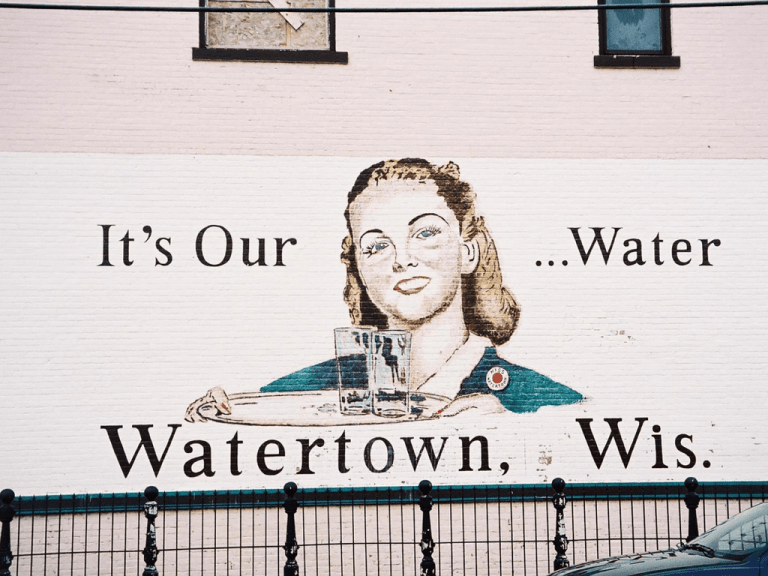 Groundwater Basics & Why
We Should Be Testing
Jenny Erickson,
Sauk County UW-Extension
Community Development Educator
Thanks for Participating!
77 households participated from
the Towns of Reedsburg,
Westfield and Freedom!!
Big THANKS to the Reedsburg,
Westfield and Freedom Town
Boards and volunteers for making
this program happen!!
The Water Cycle
Precipitation
Transpiration
Infiltration
Runoff
Evaporation
Percolation
Well
Unsaturated
Zone
Water Table
Groundwater
Runoff
River
Groundwater Basics
Unsaturated
Zone
Soil Particles
Water Table
Saturated
Zone
All the water below the water table is considered groundwater.
How Much Groundwater Does
Wisconsin have Anyway??
Aquifer – A water bearing geological
formation.
Quartzite
Sandstone
Defining Watershed Boundaries
Groundwater Movement
Impermeable bedrock
Groundwater flow
Impermeable bedrock
Why Continue to Test Your
Drinking Water?
• 70% of Wisconsin residents
depend on groundwater as a
drinking water source.
• Public wells are regulated, but
private well owners are the only
ones responsible for testing and
treating their drinking water.
•Water can look, smell and taste
fine, but may still be contaminated.
Where can I get my water tested?
The "homeowner package" drinking
water testing bottles are available
at the Sauk County UW-Extension
Office located on the 3rd floor of the
West Square Building.
For additional tests contact the
UW-Stevens Point Water and
Environmental Analysis Lab at
1-877-ETF-TEST.
When Should I test Again??
Questions?
Questions?
Questions?