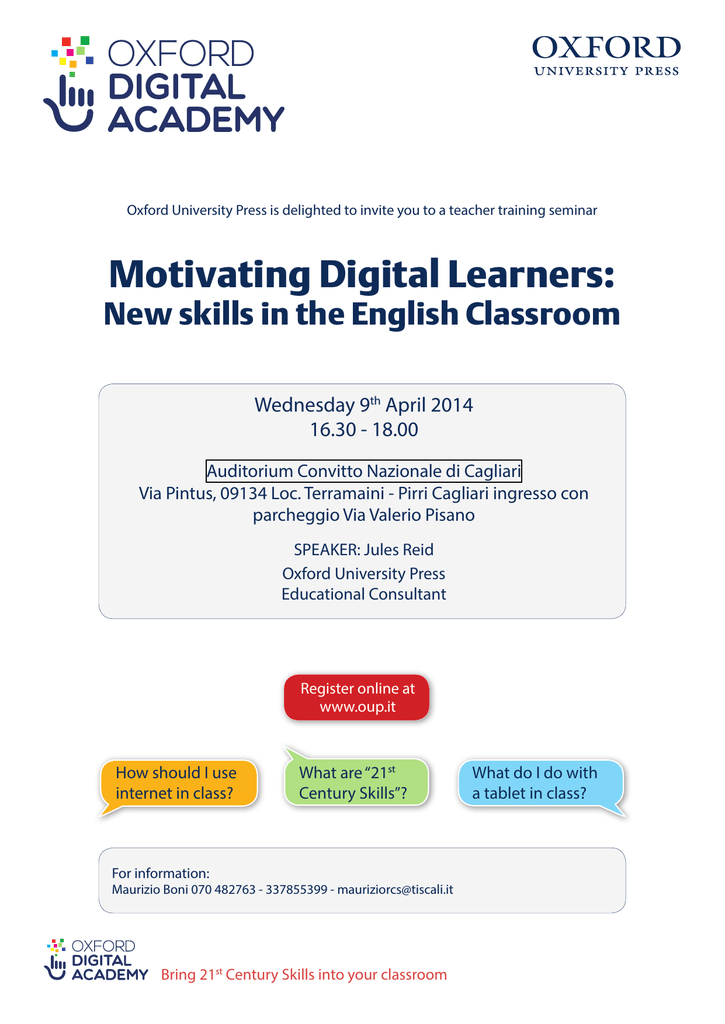 Oxford University Press is delighted to invite you to a teacher training seminar
Motivating Digital Learners:
New skills in the English Classroom
Wednesday 9th April 2014
16.30 - 18.00
Auditorium Convitto Nazionale di Cagliari
Via Pintus, 09134 Loc. Terramaini - Pirri Cagliari ingresso con
parcheggio Via Valerio Pisano
SPEAKER: Jules Reid
Oxford University Press
Educational Consultant
Register online at
www.oup.it
How should I use
internet in class?
What are "21st
Century Skills"?
For information:
Maurizio Boni 070 482763 - 337855399 - [email protected]
Bring 21st Century Skills into your classroom
What do I do with
a tablet in class?