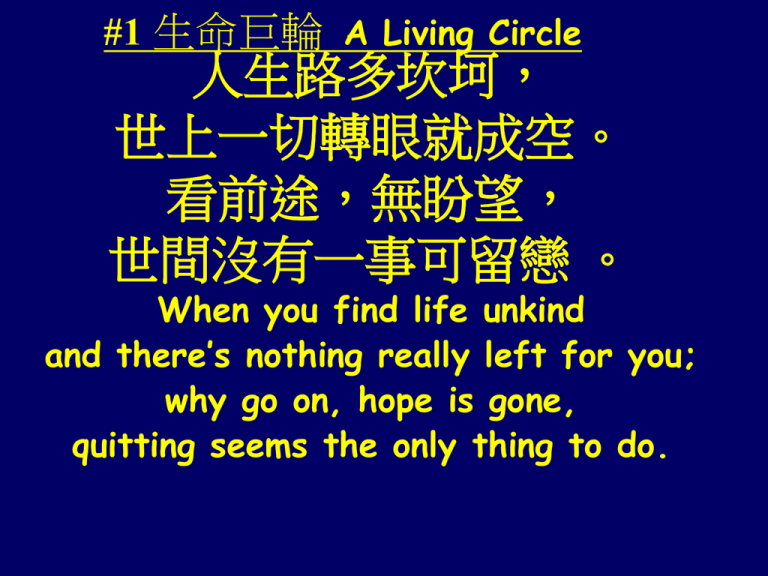 #1 生命巨輪 A Living Circle
人生路多坎坷,
世上一切轉眼就成空。
看前途,無盼望,
世間沒有一事可留戀 。
When you find life unkind
and there's nothing really left for you;
why go on, hope is gone,
quitting seems the only thing to do.
但耶穌,祂愛我,
賜給我永遠的新生命
相信祂,接受祂,
主的恩典就將臨到你。
#1
There's a friend who can mend
ev 'ry broken vessel just like new.
Come and see, you ' ll agree
ev 'ry word I tell you now is true
#1
先求祂饒恕你的過犯,
奉獻你自己為祂而生活,
First you must ask Him
to please forgive.
Then you must promise
for Him you will live.
#1
有平安,在你心,
你能得到充足的能力。
有一天,你也會,
帶領他人來到主面前。
Then you 'll find peace of mind
And the strength you need
to see you thru.
Any you' ll try, just like I,
to help others find the Savior too.