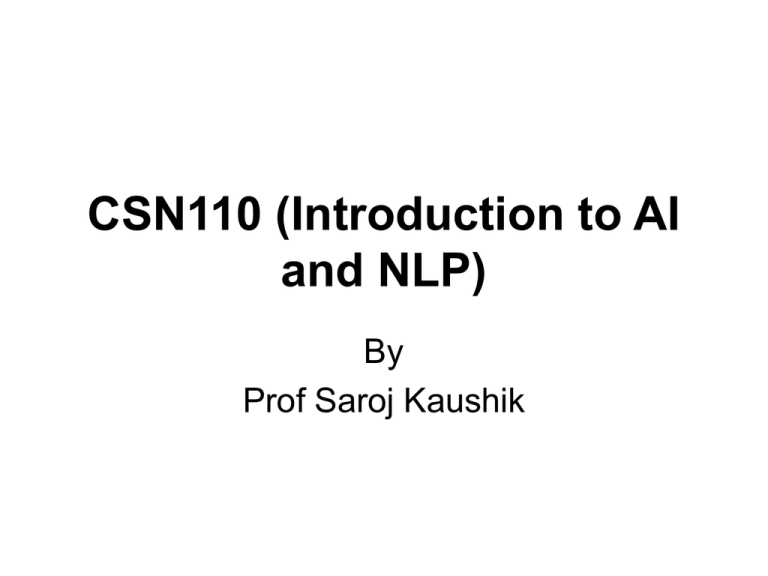 CSN110 (Introduction to AI
and NLP)
By
Prof Saroj Kaushik
Lab Assignment
• Visit the following links and collect the
information about the projects done in various
universities, products developed in India and
abroad. Prepare a write up on the information
collected. (2 students can prepare on document)
–
–
–
–
http://tdil.mit.gov.in
http://www.cdacindia.com
http://www.cse.iitk.ac.in/users/rmk/proj/proj.html#top
http://ai.stanford.edu/links.html
• Search for NLP and AI related conferences and
journals.
• Submit your report to TA latest by 9th of Nov.