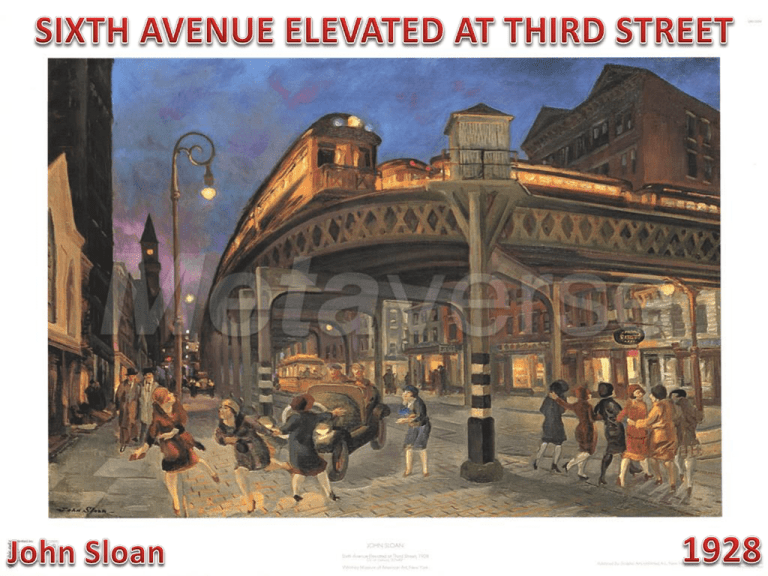 • The El Ran from 59th Street and Sixth Avenue,
abruptly snaked down West Third Street to
West Broadway, then made its way to Rector
Street. It was torn down in the 1930s.
• The picture is drawn with cold colours, black,
brown, garnet…
• In the picture, all is moving, people, train,
cars…
• John Sloan tries to search tridimensional
visual effect, because he has drawn figures in
different planes.
• John Sloan gives emphasis to train.
• The picture isn't systematic and balance,
because figures haven't a order.
• John Sloan wants to give a velocity sensation
with the train perspective.