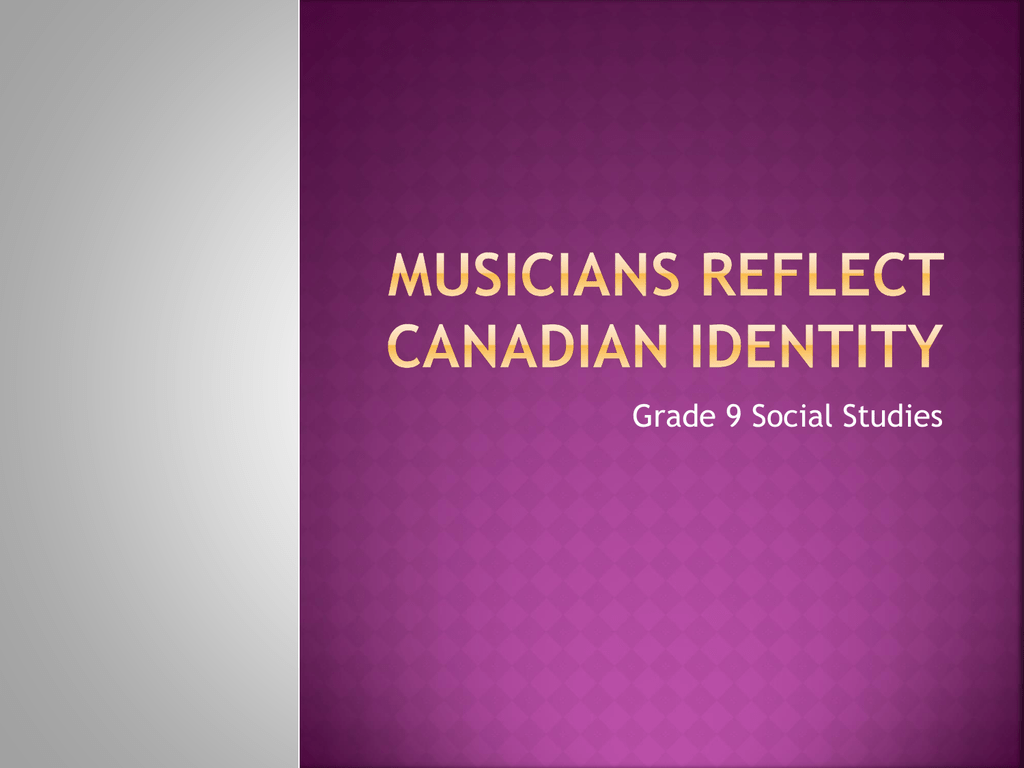 Grade 9 Social Studies
 Music
can reflect a sense of Canadian
identity.
What are all the different genres of music
familiar to you?
Who are some of your favorite
Canadian musicians?
 Some
musicians choose to perform songs that
express great pride in being Canadian (or
Newfoundlanders)
Can you think of some examples?
Farewell to Nova Scotia
The Hockey Song
 Canadian
musicians have sometimes felt that
they had to leave Canada for the United
States to advance their career.
 In 1958, the Canadian government passed the
Broadcasting Act, which ensured Canadian
radio stations play mostly Canadian music
 In 1968, the CRTC was created (Canadian
Radio-Television Commission)
 The
1.
2.
CRTC is designed to:
protect and promote Canadian culture
Ensure that Canadians are offered
information and entertainment from a
Canadian point of view
This means that radio and television statiosn
are required to devote a specific amount of
airtime to Canadian performances.
Canadian Actors
Canadian Television
Shows/Movies
Canadian Musicians
1.
2.
3.
4.
5.
Do you think Canadian music is overshadowed
by US music? Why or why not?
What is your favourite song about Canada?
Do you think some songs create a stereotype
about Canada? Give an example.
Do you agree that the CRTC should require
radio and television stations to give Canadian
artists and programs airtime? Explain
Do you think shows like Canadian Idol help us
to understand Canadian identity? Explain.