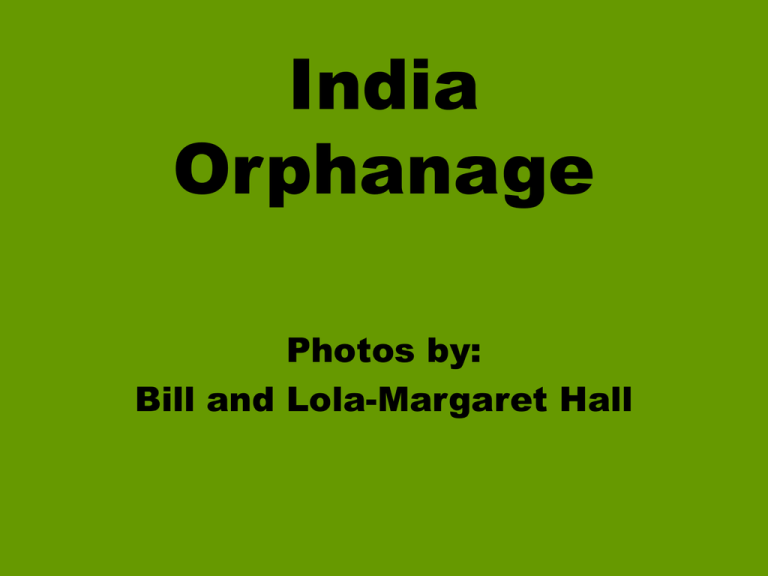 India
Orphanage
Photos by:
Bill and Lola-Margaret Hall
India Abraham Lincoln signing report
cards.
Hand pumping water… aren't we
blessed?
Happy girls!
Washing clothes!
Orphanage in Eluru
Facts about India
•
•
•
•
The sun-continent of India has 27 states.
Each state speaks a different language.
Hindi is the language of the government.
India is the second largest country in the
world in population, being 1.2 billion.
• The majority of the population is very poor,
leaving the children deserted and roaming
the streets.
A very special thanks to Bill and
Lola-Margaret Hall for their love
and devotion to God and these
children!