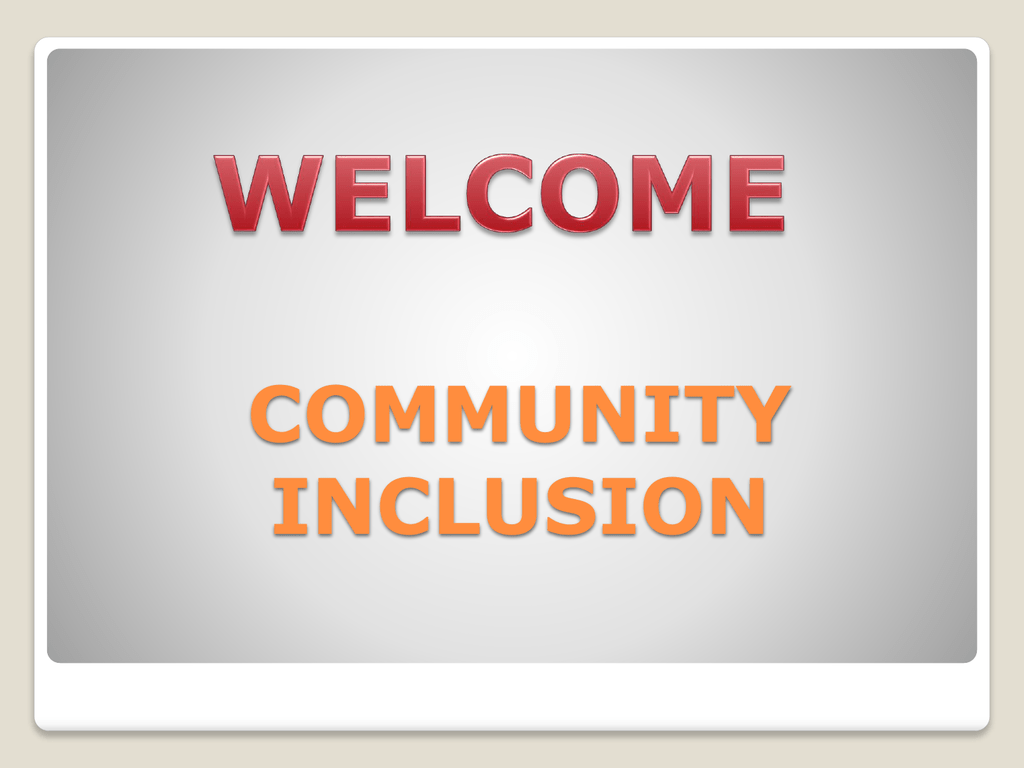 COMMUNITY
INCLUSION
Day 1







Check-in.
Socially Valued Roles
Relationships
Community
Assessment – Assignment 40%
Preparation for next session
Check-out.
Socially Valued Roles
Fundraiser
Family

Drama
Society
Employee
Friend
College
Volunteer
Swim
Club
SOCIALLY VALUED
ROLES
FRIENDS / FAMILY
ACQUAINTANCES
PROFESSIONALS
Community Definition
Paul Spicker (1995) defined community as:
'a group of people linked by common
characteristics or culture; a group of
people linked through social
relationships, people living in a confined
geographical area; people who share a
set of common interests.'
Community Definition
George Hillary (1955) presented 94
definitions of Community. His viewpoint
was:
'at the core function and existence of
community is PEOPLE. How people act
and engage with one another defines
both the type of community, how
strong and how effective that
community is.'
ASSIGNMENT (40%)
Learner Handbook –
Assignment:
Pages 8 – 10
(tick box system).
After todays session you will be able to
complete elements of the assignment.
Please refer to guidelines for presentation –
Page 7.