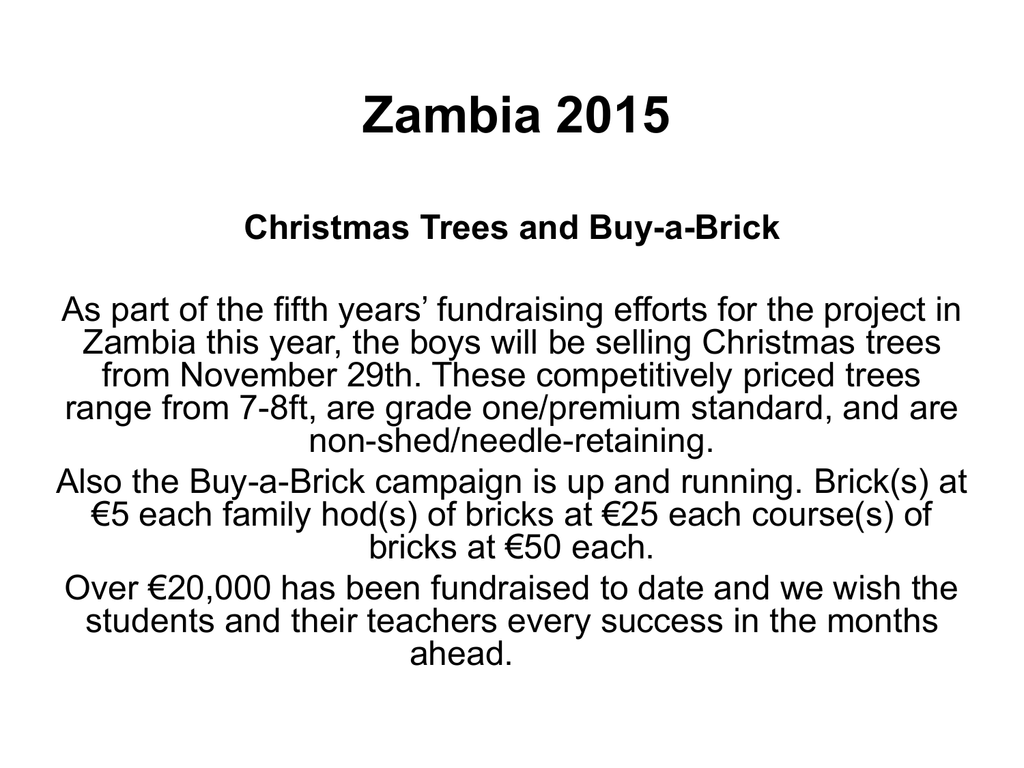 Zambia 2015
Christmas Trees and Buy-a-Brick
As part of the fifth years' fundraising efforts for the project in
Zambia this year, the boys will be selling Christmas trees
from November 29th. These competitively priced trees
range from 7-8ft, are grade one/premium standard, and are
non-shed/needle-retaining.
Also the Buy-a-Brick campaign is up and running. Brick(s) at
€5 each family hod(s) of bricks at €25 each course(s) of
bricks at €50 each.
Over €20,000 has been fundraised to date and we wish the
students and their teachers every success in the months
ahead.