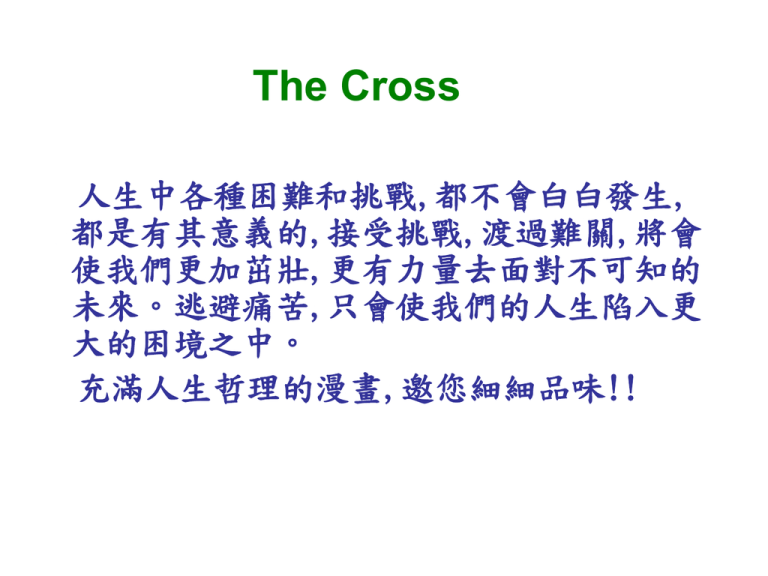 The Cross
人生中各種困難和挑戰,都不會白白發生,
都是有其意義的,接受挑戰,渡過難關,將會
使我們更加茁壯,更有力量去面對不可知的
未來。逃避痛苦,只會使我們的人生陷入更
大的困境之中。
充滿人生哲理的漫畫,邀您細細品味!!
Lord, it's too heavy….
Please cut it down a little…
Lord, please cut it down a little more…
l' ll be able to carry it better…
Lord, thank you so much…
Huh?
Let's use this as a bridge and cross over…
Ann! it's too short l can' t cross…
No Pain No Gain…
Accept the Pain, Future will be Fruitful…
Don't feel the work you are doing is pain,
because there will be always a reason for that pain or work.