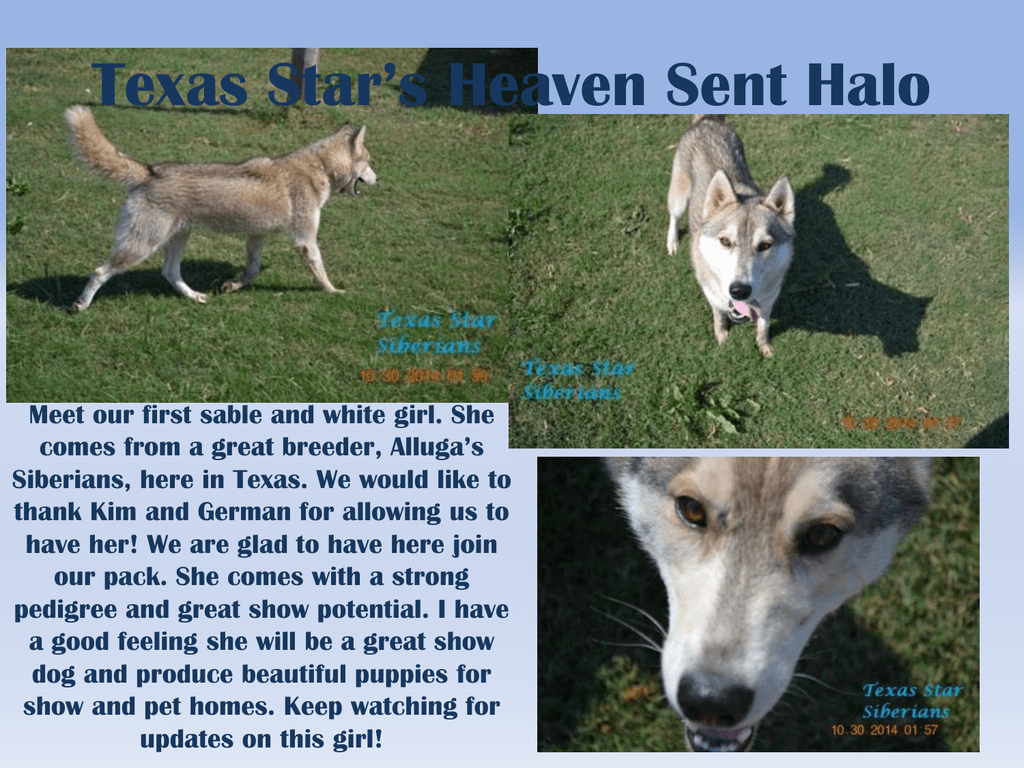 Texas Star's Heaven Sent Halo
Meet our first sable and white girl. She
comes from a great breeder, Alluga's
Siberians, here in Texas. We would like to
thank Kim and German for allowing us to
have her! We are glad to have here join
our pack. She comes with a strong
pedigree and great show potential. I have
a good feeling she will be a great show
dog and produce beautiful puppies for
show and pet homes. Keep watching for
updates on this girl!