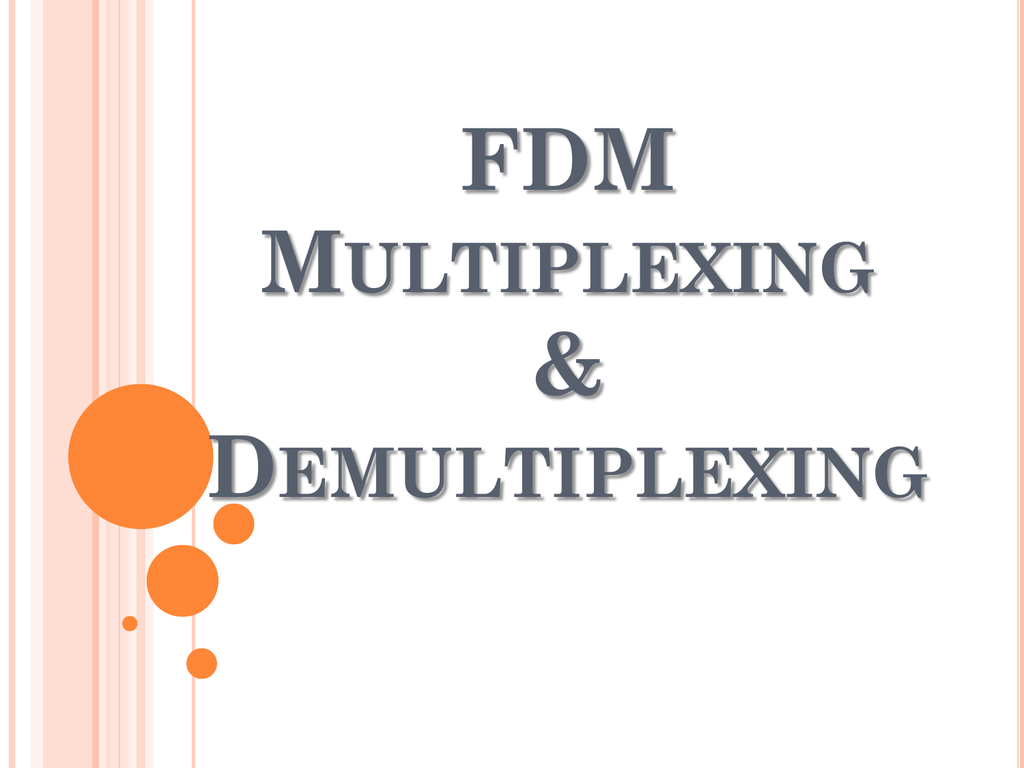 FDM
MULTIPLEXING
&
DEMULTIPLEXING
FREQUENCY DIVISION MULTIPLEXING
- A number of signals can be combined into a
composite signal suitable for transmission over a
common channel.
- Each signal is modulated using different carrier
frequency.
- The signals must be kept apart so that they don't
interfere with each other, and thus, they can be
separated at the receiving end.
BLOCK DIAGRAM OF FDM
MULTIPLEXING
BLOCK DIAGRAM OF FDM
DEMULTIPLEXING
Band pass filters
Fo=f1,f2,or f3.
B.W=2W
Low pass filters
EXAMPLE
FDM AND TDM
In FDM, the total channel bandwidth is divided into smaller
portions and all messages are sent at the same time using
different frequencies . Thus, the data can reach its destination
more rapidly.
In TDM, the time is divided into slots and each signal uses all of
the bandwidth at a time. Thus, TDM provides greater flexibility
and efficiency than FDM , as the width of the allocated frequency
cannot be dynamically changed using FDM.
In FDM demultiplexing ,band-pass filters are needed. These
filters are relatively expensive and complicated to construct and
design. Thus, using TDM is relatively more simple and less costly.