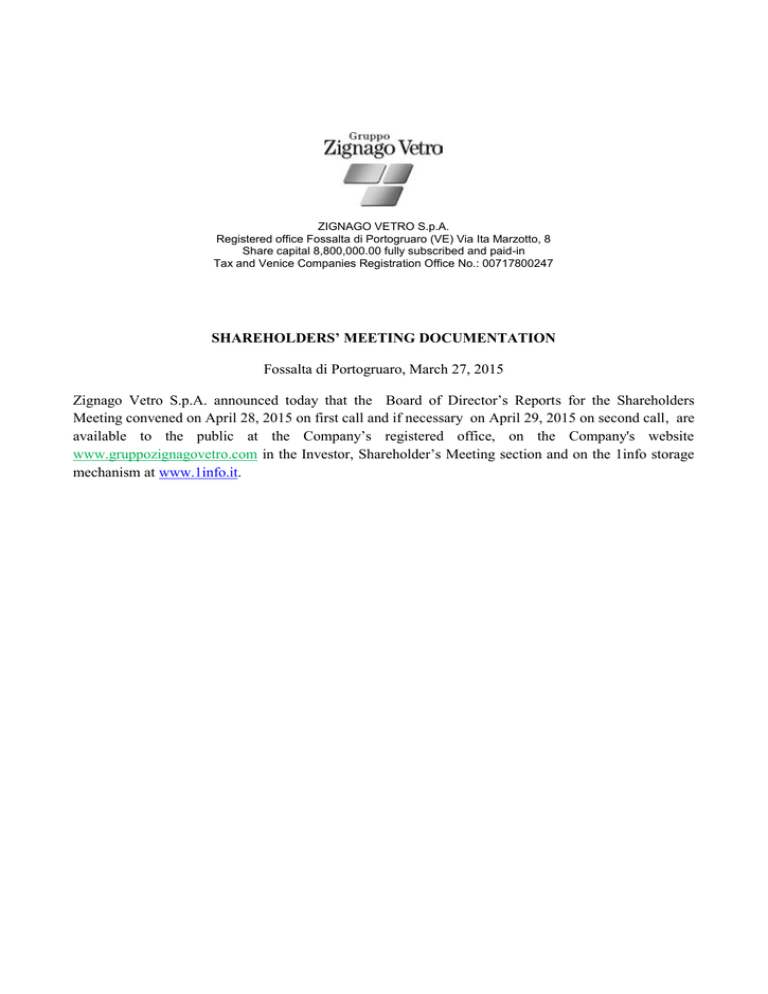 ZIGNAGO VETRO S.p.A.
Registered office Fossalta di Portogruaro (VE) Via Ita Marzotto, 8
Share capital 8,800,000.00 fully subscribed and paid-in
Tax and Venice Companies Registration Office No.: 00717800247
SHAREHOLDERS' MEETING DOCUMENTATION
Fossalta di Portogruaro, March 27, 2015
Zignago Vetro S.p.A. announced today that the Board of Director's Reports for the Shareholders
Meeting convened on April 28, 2015 on first call and if necessary on April 29, 2015 on second call, are
available to the public at the Company's registered office, on the Company's website
www.gruppozignagovetro.com in the Investor, Shareholder's Meeting section and on the 1info storage
mechanism at www.1info.it.