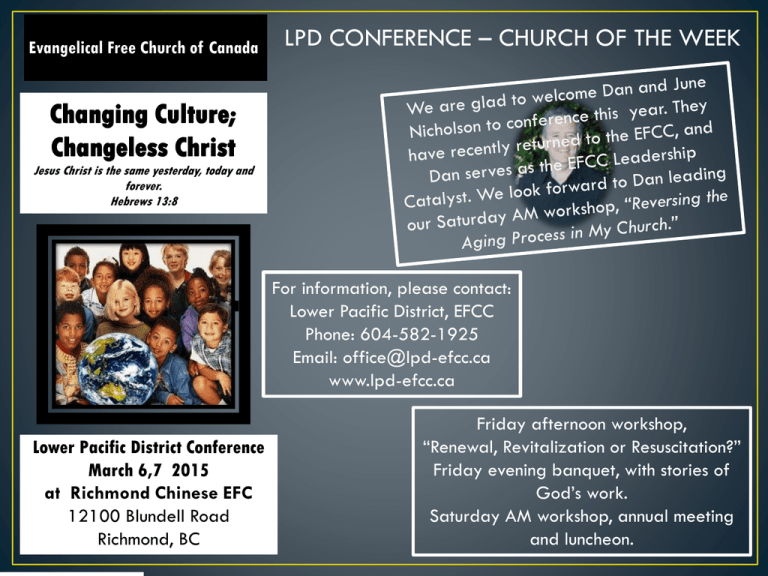 Evangelical Free Church of Canada
LPD CONFERENCE – CHURCH OF THE WEEK
Changing Culture;
Changeless Christ
Jesus Christ is the same yesterday, today and
forever.
Hebrews 13:8
For information, please contact:
Lower Pacific District, EFCC
Phone: 604-582-1925
Email: office@lpd-efcc.ca
www.lpd-efcc.ca
Lower Pacific District Conference
March 6,7 2015
at Richmond Chinese EFC
12100 Blundell Road
Richmond, BC
Friday afternoon workshop,
"Renewal, Revitalization or Resuscitation?"
Friday evening banquet, with stories of
God's work.
Saturday AM workshop, annual meeting
and luncheon.