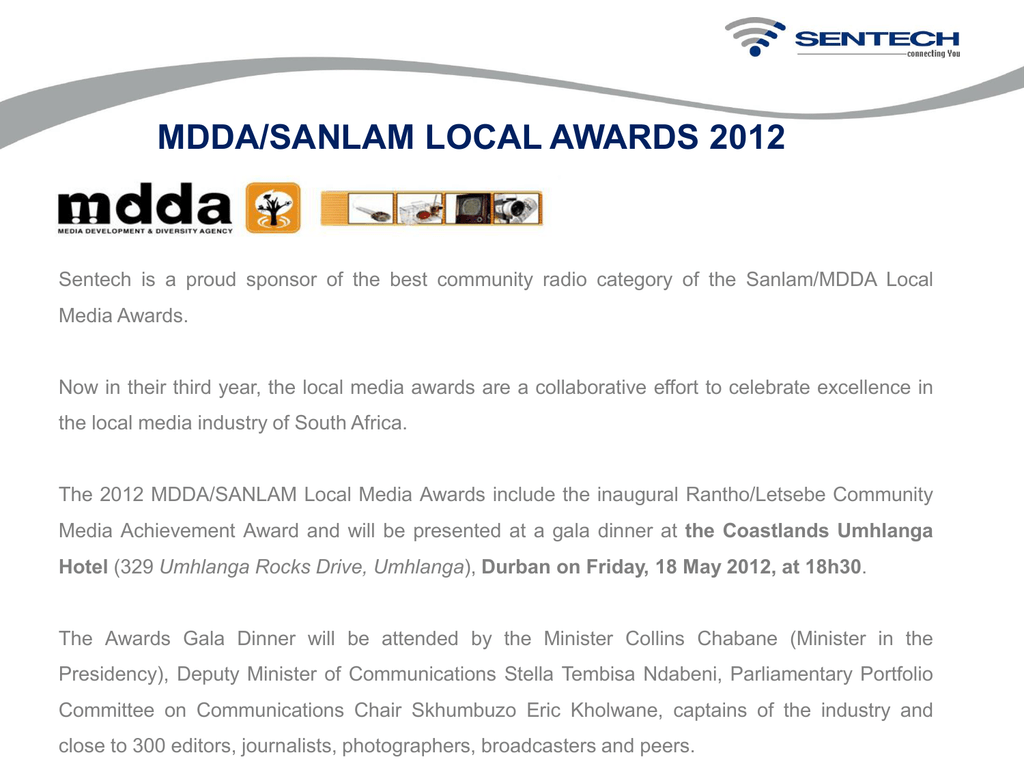 MDDA/SANLAM LOCAL AWARDS 2012
Sentech is a proud sponsor of the best community radio category of the Sanlam/MDDA Local
Media Awards.
Now in their third year, the local media awards are a collaborative effort to celebrate excellence in
the local media industry of South Africa.
The 2012 MDDA/SANLAM Local Media Awards include the inaugural Rantho/Letsebe Community
Media Achievement Award and will be presented at a gala dinner at the Coastlands Umhlanga
Hotel (329 Umhlanga Rocks Drive, Umhlanga), Durban on Friday, 18 May 2012, at 18h30.
The Awards Gala Dinner will be attended by the Minister Collins Chabane (Minister in the
Presidency), Deputy Minister of Communications Stella Tembisa Ndabeni, Parliamentary Portfolio
Committee on Communications Chair Skhumbuzo Eric Kholwane, captains of the industry and
close to 300 editors, journalists, photographers, broadcasters and peers.