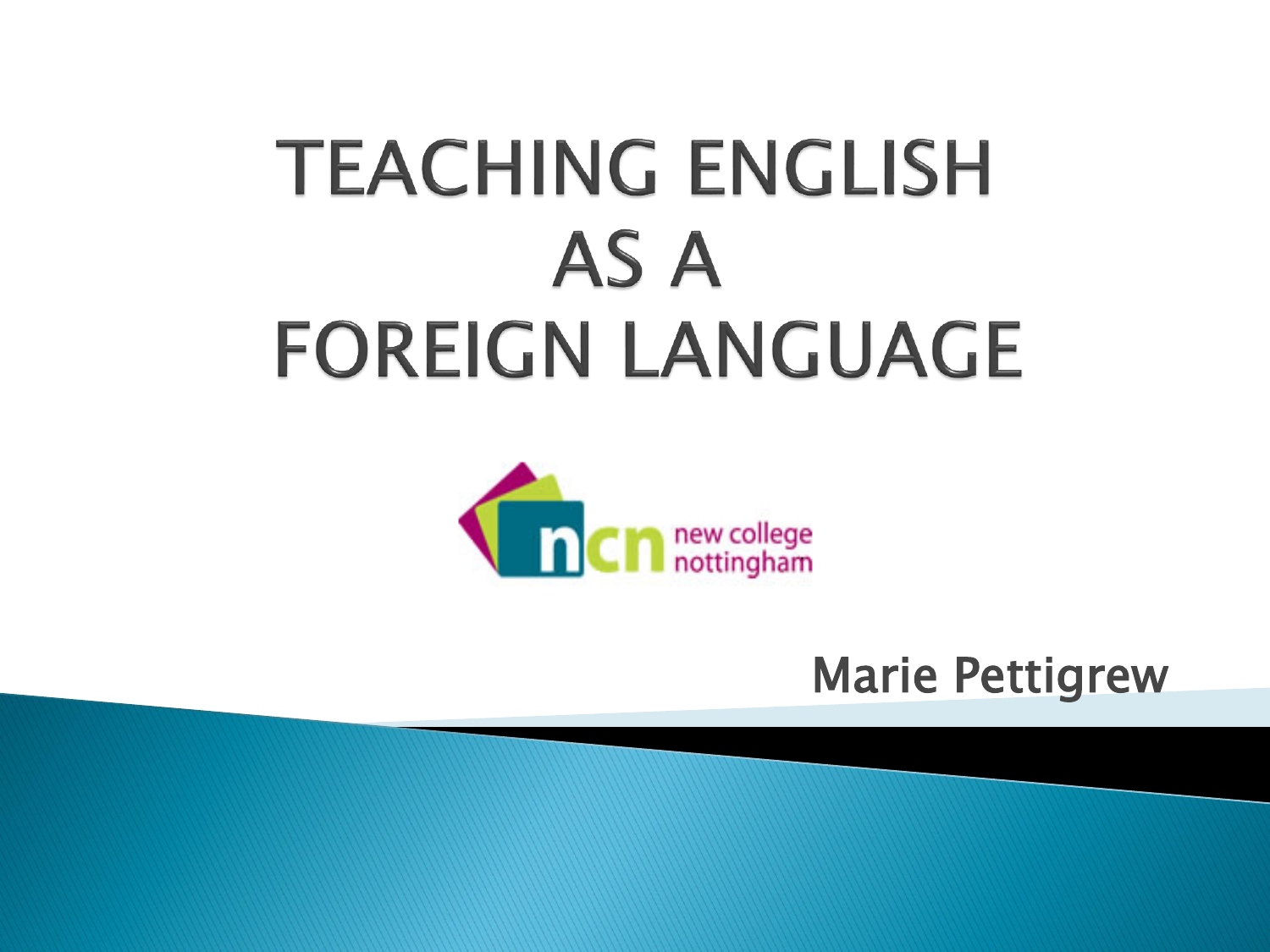 Marie Pettigrew
 Language Awareness and a sound knowledge of grammatical terminology  Creativity  Acting ability  Teaching skills  Knowledge of subject
 Complete a pre-interview task which checks your entry qualifications and tests your knowledge of English grammatical terminology and language awareness  Attend for interview and complete another task to test your knowledge of grammatical terminology and language awareness. Do a presentation and complete a piece of writing.
       Language analysis Teaching methodology Phonology CALL Learning styles Diversity Cultural matters
    6 hours Teaching Practice 4 Written Assignments 6 hours of classroom observation of experienced teachers with reflections Contributions in input sessions With PTLLS (Preparing to teach in the Lifelong learning sector  2 additional written assignments of 500 words each on a) Embedding functional skills and b) The legislative framework around TESOL
 120 hours of contact with tutor  A minimum of 80 hours preparation, but this depends largely on the individual – it could be MUCH more  To pass the course 100% attendance is necessary
 Where?
 What institutions?
 Seasonality?
 Competition?
    Initial CELTA TRINITY CERT CELTYL     Further DELTA Trinity Diploma Masters
     UCLES: www.cambridge-efl.org
Trinity: www.trinitycollege.co.uk
EL Gazette: www.elgazette.com
VSO: www.vso.org.uk
Education Guardian (Tuesday)     New College Nottingham Marie Pettigrew CELTA Co-ordinator [email protected]
    Rose Underwood CELTA Administrator – telephone 0115 9104595 for information packs and applications [email protected]