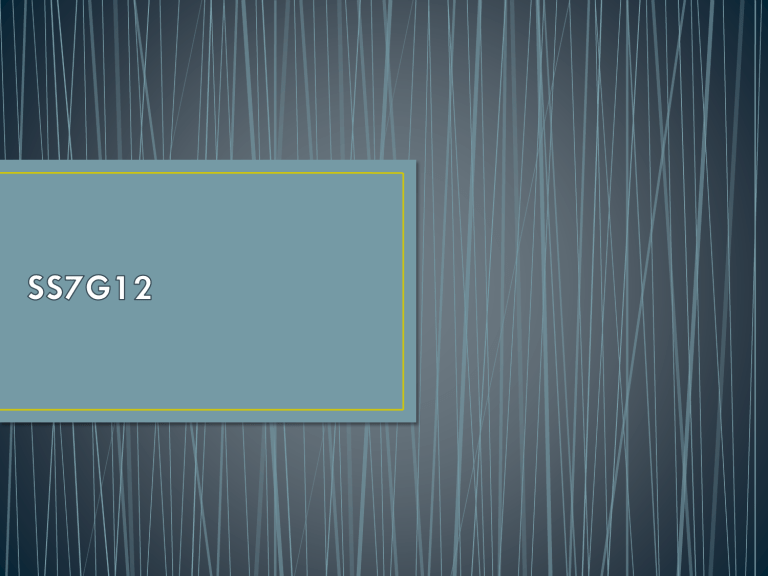 Ethnic Group
Religious Group
• Identify with each other
through a common heritage
• A common language
• A common culture
• A common ancestry
• A shared interest in geographic
regions
• Identify with each other
through a common religion
• A denomination is a sub-group
of a religion
• May be spread throughout the
world
• Generally regard one region as a
holy land or sacred place
Religion
Islam
Buddhism
Shintoism
Confucianism
Hinduism
Country Of
Origin
Arabian
Peninsula
India
Japan
China
India
Important People
Muhammad
Siddhartha
Gautama
(Buddha)
Unknown
founder
Confucius
No founder
Sacred Text
Quran
(Koran)
Trip taka
(teaches of
Buddha)
No sacred text The four books
Many sacred
texts, Vedas is
one
Basic Beliefs
5 Pillars of
Islam
4 Noble Truth
all about
suffering and
pain
Gods in nature The "Golden Rule"
are sacred
Kindness
relationships
Polytheistic,
reincarnation,
Karma
Where Found
Today
World
Wide
India, SE Asia
Japan
India
(Mostly)
China and East
Asia
• The literacy rate effects the standard of living
because it tells how much education the country has. If
you are able to go to school and get good education,
then most likely, you have a high standard of living.
• The standard of living is very important because if you
do not have a high standard of living, you might not
have a very good job, or surroundings.