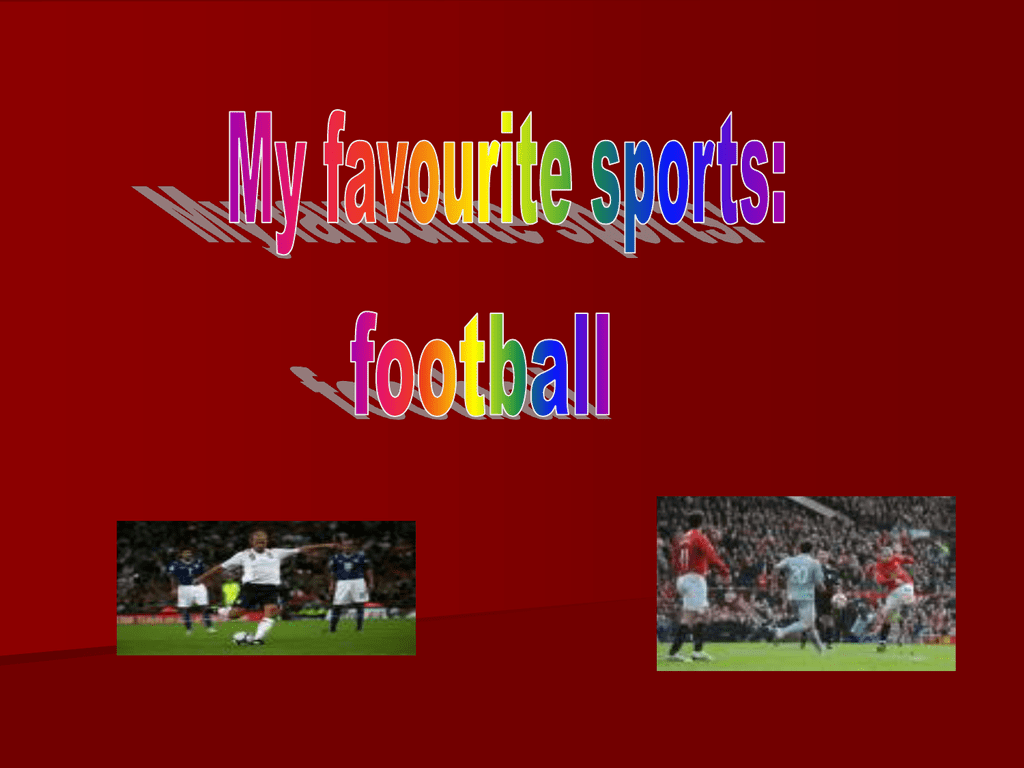 
The China had invented a sports called
Football.They invented it in about 500
years ago.It was the favourite sports and
the people really liked it, so some
people(men)begun their carreer on
football.Maradona and Pele' were the
famous two players.

Manchester United Football Club is an
English football club, one of the most popular
football clubs in the world, based at Old Trafford
in Greater Manchester. The club was a founding
member of the Premier in 1992, and has played
in the top division of English football since 1938,
with the exception of the 1974–1975 season.
Average attendances at the club have been
higher than any other team in English football
for all but six seasons since 1964-1965.

Man.Utd begun their training session on
1878.Their first manager was J.H. Davies and
their secretary was James West . In 28
September 1902 James West resigned from a
secretary and then Ernest Mangall decided to
have James West's position as a secretary. After
some time Mangall transferred some players like
Harry Moger,Dick Duckworth and Jack Picken
because they fell in the 2nd division at the first
time but afterwards they had their position
again, in the 1st division.

Bobby Charlton was born in 11 October, 1937
and used to be an English footballer who played
for the English national football team. He played
over 600 times for Manchester United Fc. He
also played for England over 100 times and
scored more goals than any other player. He
played for England when they beat Germany in
the World cup final in 1966.

Sir Alex Ferguson was born in 31
December, 1941 and is a Scottish football
manager. He is in charge of Manchester
United and has managed Aberdenn F.C
and St Mirren F.C before. He has won
more trophies than anyone else in the
history of English football. He also won
the last champions league on 2007/2008.
Ryan Joseph Giggs was born in 29
November,1973. He is a Welsh footballer
and plays with Wales as a nationality
team.
 As well as the Wales national football
team, he also plays for Manchester United,
where he has spent his whole career until
now. His playing position is as a left
winger and he's also the vice-captian.


Gary Neville was born on 18 February,
1975 and is an English football player. He
plays for Manchester United. He has
played for the club for his whole career,
and is the captain of the club. He has also
played for the England national team. He's
the 3rd oldest player in Manchester United
F.C because he has 34 years now.

Nowadays the champions of football are
Barcelona and Italy. Barcelona won the
champions league last year in 2008/2009
and Italy won the world cup on
2006.Barcelona won it by winning
Manchester United 2-0 and the scorers
were Lionel Messi and Samuel Eto'o. In
the world cup final Italy won it by
penalties vs France. Nowadays Lionel
Messi is the best soccer player.