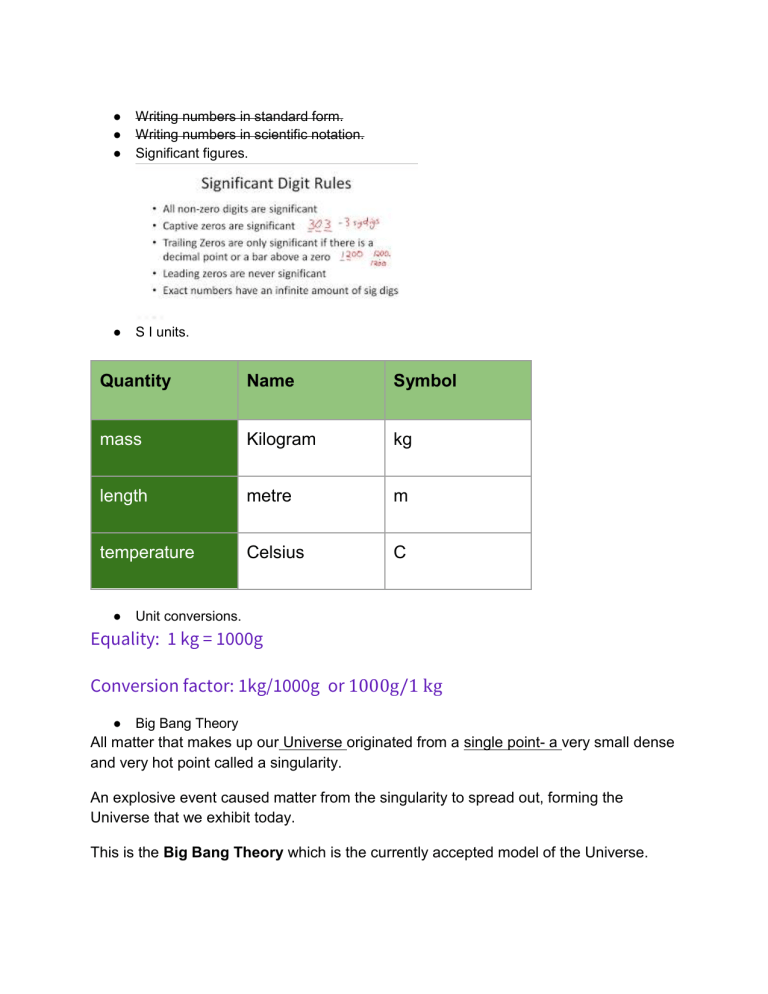 ●
●
●
Writing numbers in standard form.
Writing numbers in scientific notation.
Significant figures.
●
S I units.
Quantity
Name
Symbol
mass
Kilogram
kg
length
metre
m
temperature
Celsius
C
●
Unit conversions.
Equality: 1 kg = 1000g
Conversion factor: 1kg/1000g or 1000g/1 kg
●
Big Bang Theory
All matter that makes up our Universe originated from a single point- a very small dense
and very hot point called a singularity.
An explosive event caused matter from the singularity to spread out, forming the
Universe that we exhibit today.
This is the Big Bang Theory which is the currently accepted model of the Universe.
●
●
●
●
Doppler Effect and Redshift.
gravity
Geocentric and heliocentric models of the Earth.
Data analysis- Uncertainty.