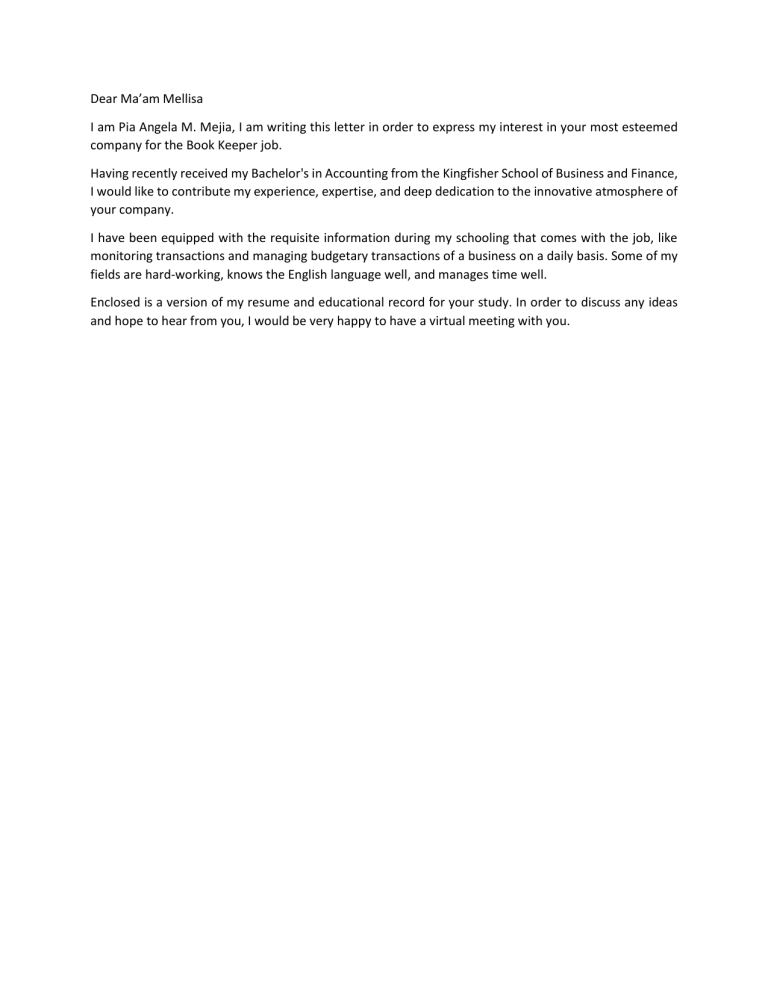 Dear Ma'am Mellisa
I am Pia Angela M. Mejia, I am writing this letter in order to express my interest in your most esteemed
company for the Book Keeper job.
Having recently received my Bachelor's in Accounting from the Kingfisher School of Business and Finance,
I would like to contribute my experience, expertise, and deep dedication to the innovative atmosphere of
your company.
I have been equipped with the requisite information during my schooling that comes with the job, like
monitoring transactions and managing budgetary transactions of a business on a daily basis. Some of my
fields are hard-working, knows the English language well, and manages time well.
Enclosed is a version of my resume and educational record for your study. In order to discuss any ideas
and hope to hear from you, I would be very happy to have a virtual meeting with you.