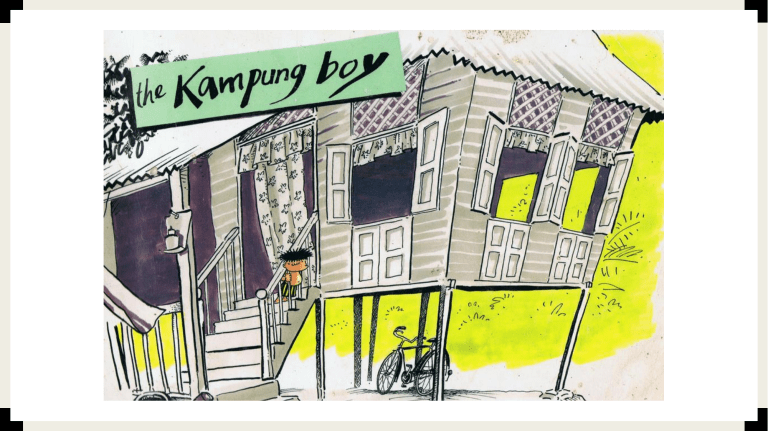 Et Cetera
 Favourite Colours – Blue & White
 Hobbies – Music, Reading, Cloud watching, YouTube,
Driving, Talking with God, friends and students
 Favourite book – Psalms, John, Matthew, Mark, Luke
 Ambition when young – Veterinarian
 Likes – Honesty, Kind
 Dislike – Lying
Ms. Hui (011-12829010)
UNIT 1:
HOW DID THE INDUSTRIAL
REVOLUTION CHANGE THE
LIVES OF ORDINARY PEOPLE?
Industrial Revolution - The rapid change to Britain's
economy in the 18th and 19th century
1.1 ABRAHAM DARBY OR
RICHARD ARKWRIGHT
Learning Objectives:
1. Describe the work of Darby and Arkwright
2. Summarise their achievements
1.2 RURAL LIFE ON THE EVE
OF INDUSTRIAL CHANGE
Learning Objectives:
1. Describe aspects of rural life in Kent
KEY WORDS
Textile industry
Patent
Quaker
Rural
■ Iron industry - Iron was used to make steam
engines, bridges and machines
■ Quaker - Making brass pots but were too
expensive
■ Moved his business to Coalbrookdale,
■ Close to the coalfields and blast furnace
■ Developed a method of producing high
quality iron
■ Large quantities of iron produced
Abraham
Darby I
(1678-1717)
Iron
Industry
Textile
Industry
Textile
Industry
Textile
Industry
A SUCCESS STORY
OF THE
INDUSTRIAL
REVOLUTION:
Richard Arkwright
Richard Arkwright (1732-1792)
Arkwright was very
ambitious and by
the age of 30 had
started his own wigmaking business.
He travelled around
the country
collecting hair.
Step One to Success - Speed up
Spinning
In 1733 the 'flying shuttle'
had speeded up the process
of weaving but the process
of spinning was still too slow.
Arkwright together with a
man called John Kay
developed a machine called
a 'spinning frame' which
was able to produce cotton
thread more quickly.
Step Two to Success – Get a Patent
Arkwright went into
partnership with 4
other businessmen.
Using their money he
took out a 'patent'
which meant that other
people could not copy
his idea.
Step Three to Success – Build a Factory
In 1771 Arkwright and
his partners built a
cotton-spinning mill at
Cromford in
Derbyshire.
The 'spinning frame'
became known as the
'water frame' as the
machinery was turned
by a water wheel.
Step Four to Success – Find some
Workers
Arkwright needed lots of workers
for his mill so to attract them he
built cottages close to the
factory. He preferred families so
that the children could work too
but he did not employ children
under the age of 6.
Step Five to Success – Expand your
Business
The water frame was very
successful and Arkwright
planned more factories.
He carried on alone and
built successful factories in
England and Scotland.
Step Six to Success – Defend your Invention
People began to copy
Arkwright's ideas but
he challenged them
and made them pay
for using his
invention. He
became quite
unpopular but this
did not stop his
success.
Step Seven to Success – Enjoy your Wealth
Arkwright became
very rich and
bought himself a
large mansion and
later a castle to live
in.
When he died in
1792 he was worth
about half a million
pounds – a huge
sum at that time.