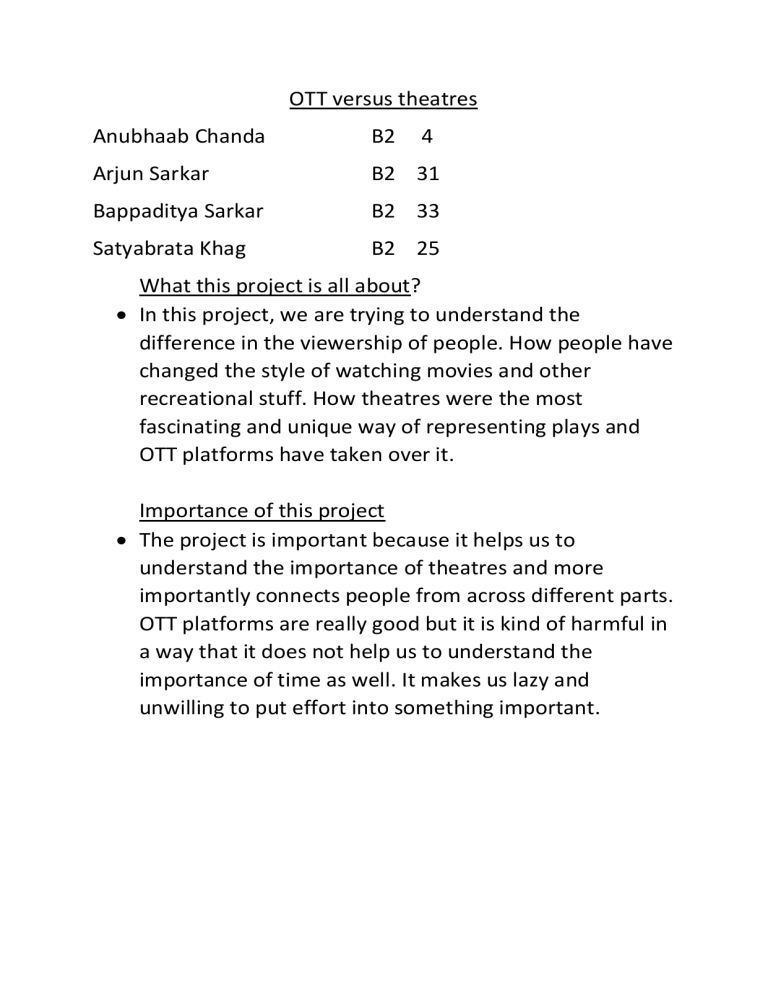 OTT versus theatres
Anubhaab Chanda
B2
4
Arjun Sarkar
B2 31
Bappaditya Sarkar
B2 33
Satyabrata Khag
B2 25
What this project is all about?
• In this project, we are trying to understand the
difference in the viewership of people. How people have
changed the style of watching movies and other
recreational stuff. How theatres were the most
fascinating and unique way of representing plays and
OTT platforms have taken over it.
Importance of this project
• The project is important because it helps us to
understand the importance of theatres and more
importantly connects people from across different parts.
OTT platforms are really good but it is kind of harmful in
a way that it does not help us to understand the
importance of time as well. It makes us lazy and
unwilling to put effort into something important.
Methodology of the project
• The development of this project was carried out in
various steps. Firstly various open sources contributed
to the formulation of this project. We tried to
understand the viewing method, how people used to
see films earlier, and how they do that now. We also
tried to show out both the pros and cons of each side.