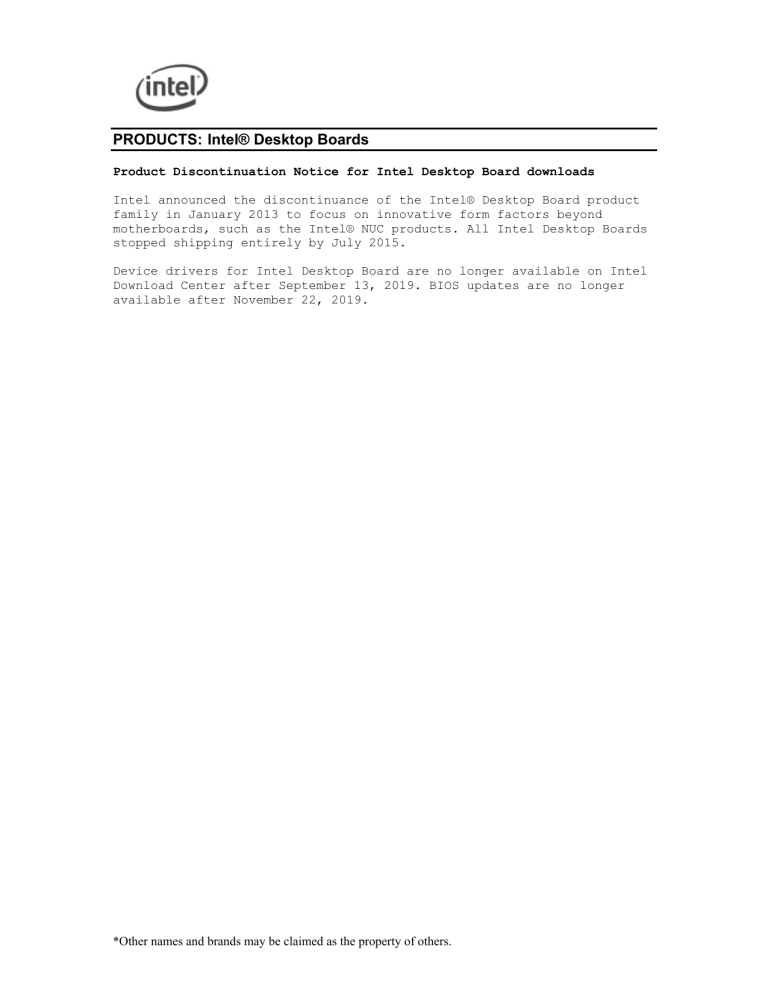 PRODUCTS: Intel® Desktop Boards
Product Discontinuation Notice for Intel Desktop Board downloads
Intel announced the discontinuance of the Intel® Desktop Board product
family in January 2013 to focus on innovative form factors beyond
motherboards, such as the Intel® NUC products. All Intel Desktop Boards
stopped shipping entirely by July 2015.
Device drivers for Intel Desktop Board are no longer available on Intel
Download Center after September 13, 2019. BIOS updates are no longer
available after November 22, 2019.
*Other names and brands may be claimed as the property of others.