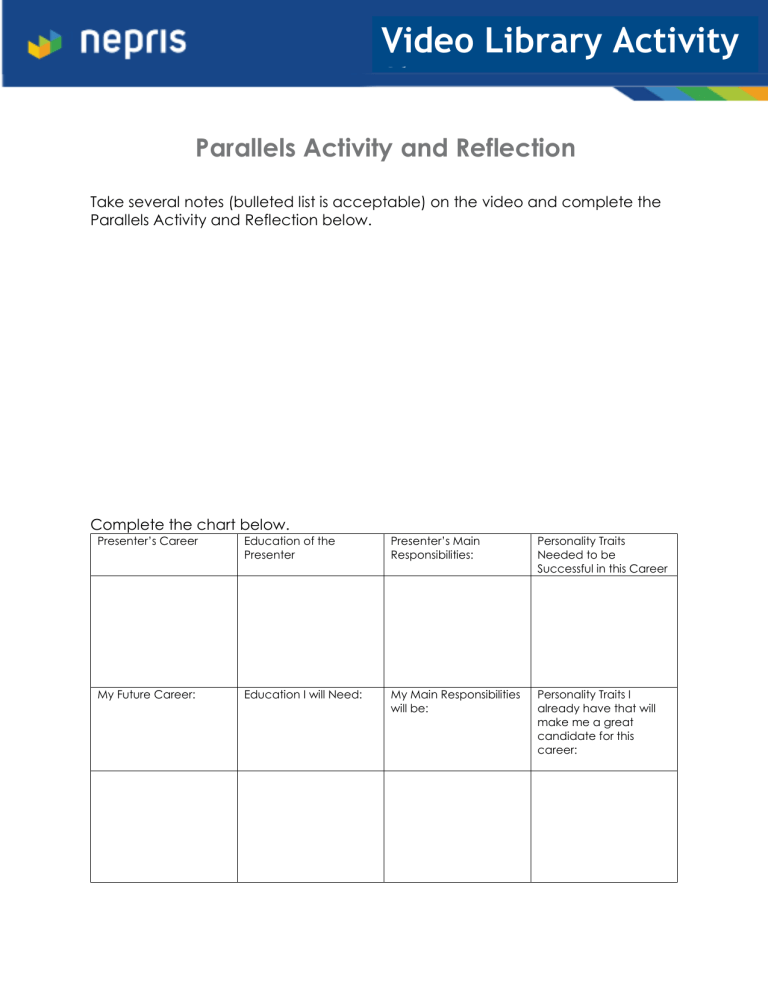 Video Library Activity
Sheet
Parallels Activity and Reflection
Take several notes (bulleted list is acceptable) on the video and complete the
Parallels Activity and Reflection below.
Complete the chart below.
Presenter's Career
Education of the
Presenter
Presenter's Main
Responsibilities:
Personality Traits
Needed to be
Successful in this Career
My Future Career:
Education I will Need:
My Main Responsibilities
will be:
Personality Traits I
already have that will
make me a great
candidate for this
career:
Video Library Activity
Sheet
Compare the presenter's career to your ideal
future career.
Using complete sentences, write a reflection paragraph below and share it with an adult.