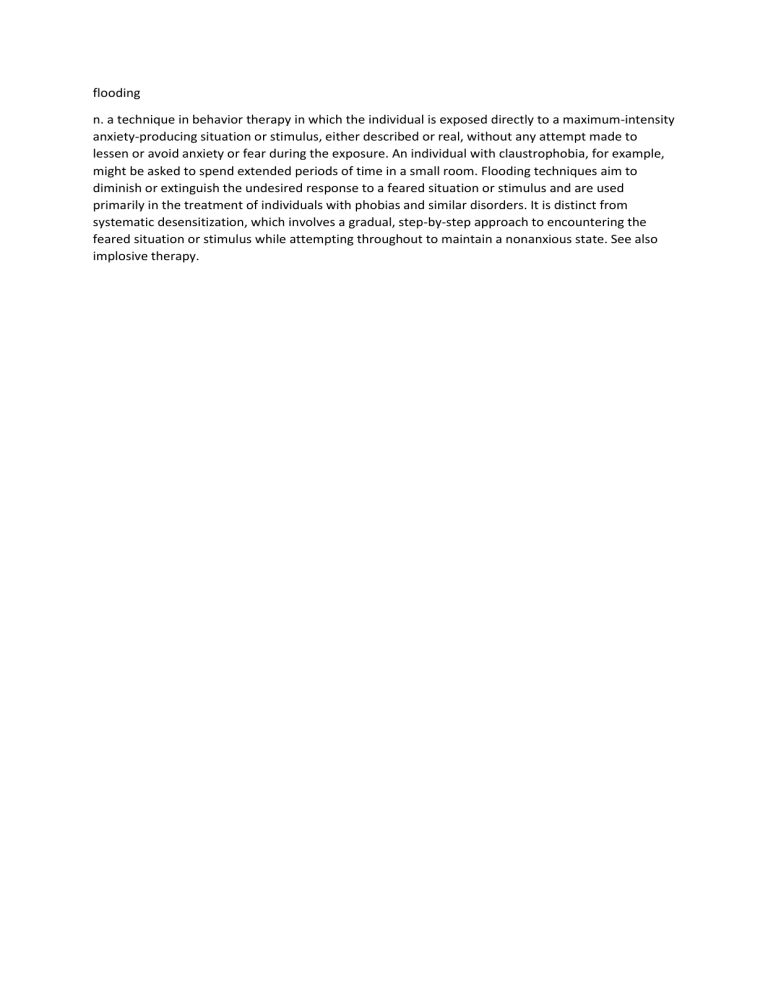 flooding
n. a technique in behavior therapy in which the individual is exposed directly to a maximum-intensity
anxiety-producing situation or stimulus, either described or real, without any attempt made to
lessen or avoid anxiety or fear during the exposure. An individual with claustrophobia, for example,
might be asked to spend extended periods of time in a small room. Flooding techniques aim to
diminish or extinguish the undesired response to a feared situation or stimulus and are used
primarily in the treatment of individuals with phobias and similar disorders. It is distinct from
systematic desensitization, which involves a gradual, step-by-step approach to encountering the
feared situation or stimulus while attempting throughout to maintain a nonanxious state. See also
implosive therapy.