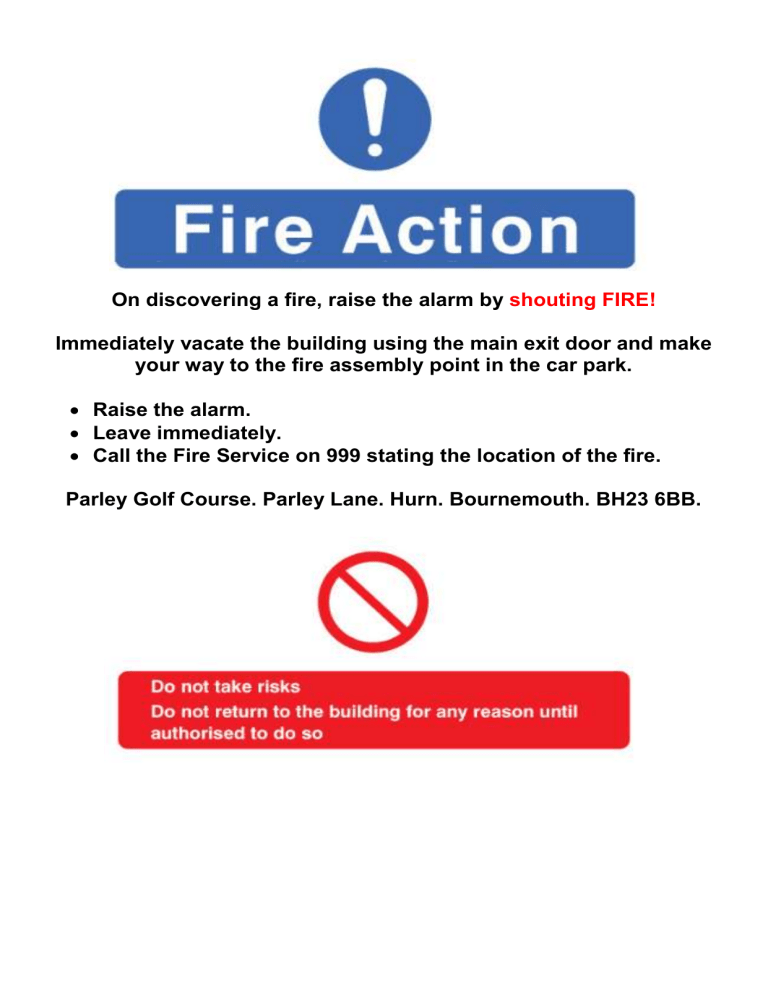 On discovering a fire, raise the alarm by shouting FIRE!
Immediately vacate the building using the main exit door and make
your way to the fire assembly point in the car park.
 Raise the alarm.
 Leave immediately.
 Call the Fire Service on 999 stating the location of the fire.
Parley Golf Course. Parley Lane. Hurn. Bournemouth. BH23 6BB.