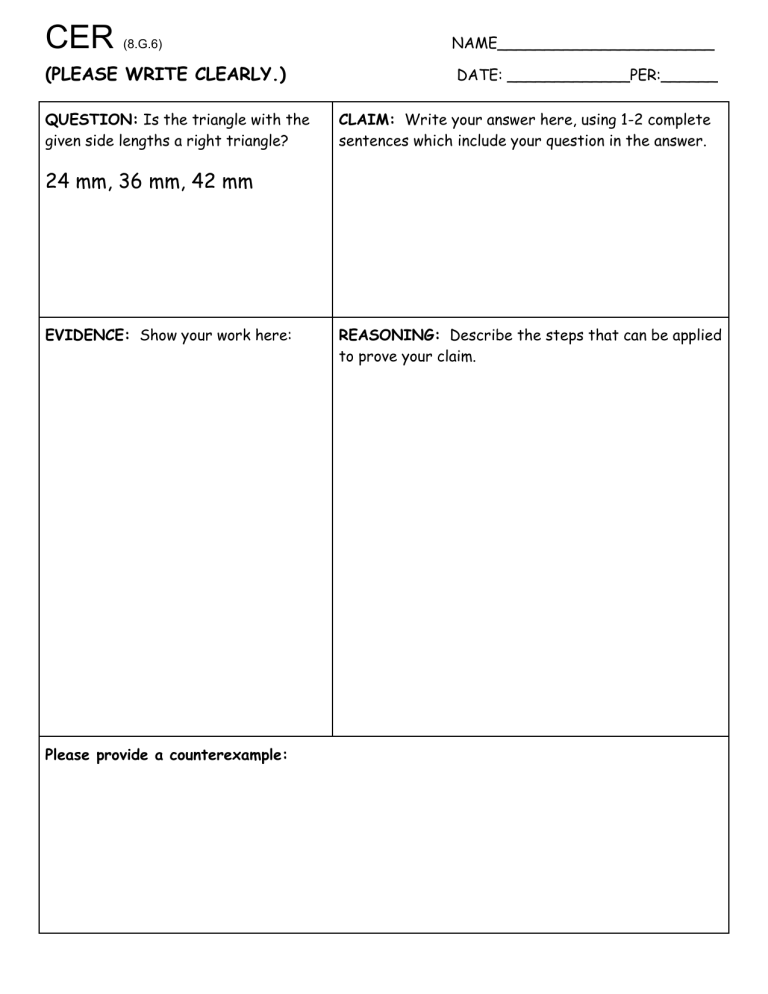 CER
(8.G.6)
(PLEASE WRITE CLEARLY.)
QUESTION: Is the triangle with the
given side lengths a right triangle?
NAME_______________________
DATE: _____________PER:______
CLAIM: Write your answer here, using 1-2 complete
sentences which include your question in the answer.
24 mm, 36 mm, 42 mm
EVIDENCE: Show your work here:
Please provide a counterexample:
REASONING: Describe the steps that can be applied
to prove your claim.