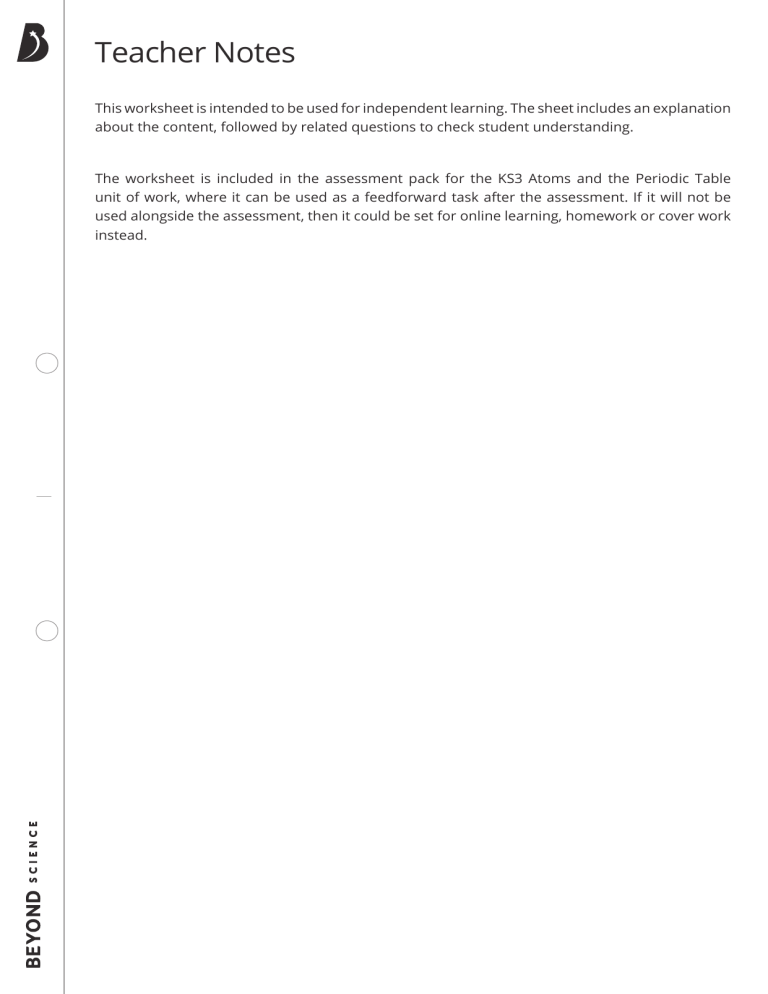 Teacher Notes
This worksheet is intended to be used for independent learning. The sheet includes an explanation
about the content, followed by related questions to check student understanding.
The worksheet is included in the assessment pack for the KS3 Atoms and the Periodic Table
unit of work, where it can be used as a feedforward task after the assessment. If it will not be
used alongside the assessment, then it could be set for online learning, homework or cover work
instead.