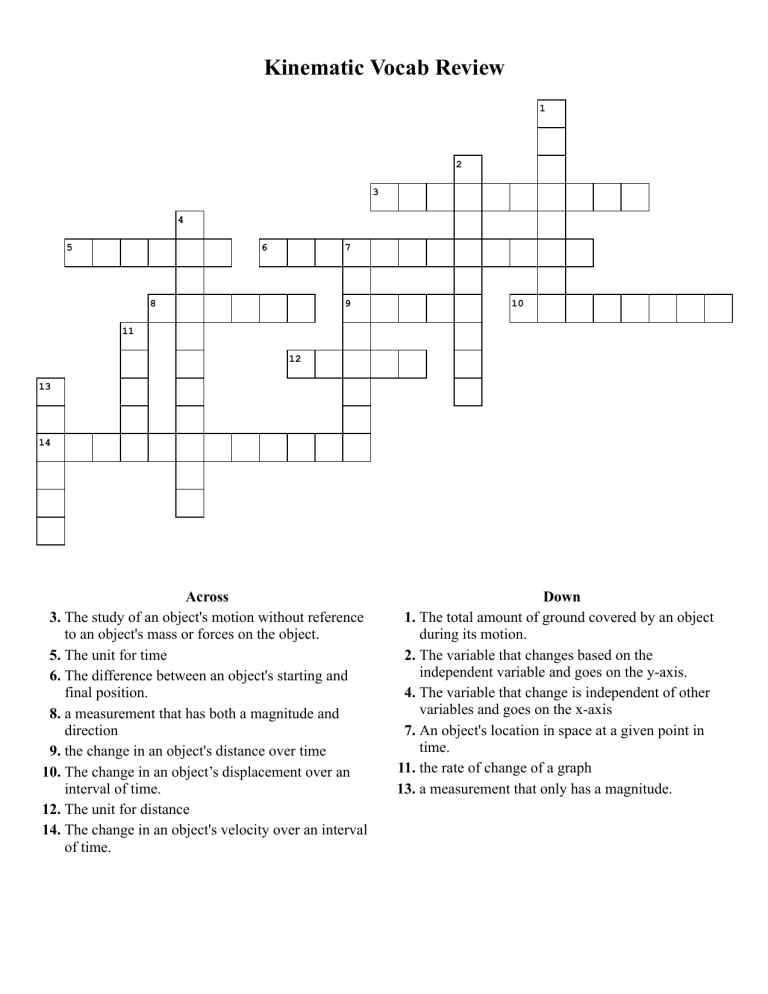 Kinematic Vocab Review
1
2
3
4
5
6
7
8
9
10
11
12
13
14
Across
3. The study of an object's motion without reference
to an object's mass or forces on the object.
5. The unit for time
6. The difference between an object's starting and
final position.
8. a measurement that has both a magnitude and
direction
9. the change in an object's distance over time
10. The change in an object's displacement over an
interval of time.
12. The unit for distance
14. The change in an object's velocity over an interval
of time.
Down
1. The total amount of ground covered by an object
during its motion.
2. The variable that changes based on the
independent variable and goes on the y-axis.
4. The variable that change is independent of other
variables and goes on the x-axis
7. An object's location in space at a given point in
time.
11. the rate of change of a graph
13. a measurement that only has a magnitude.