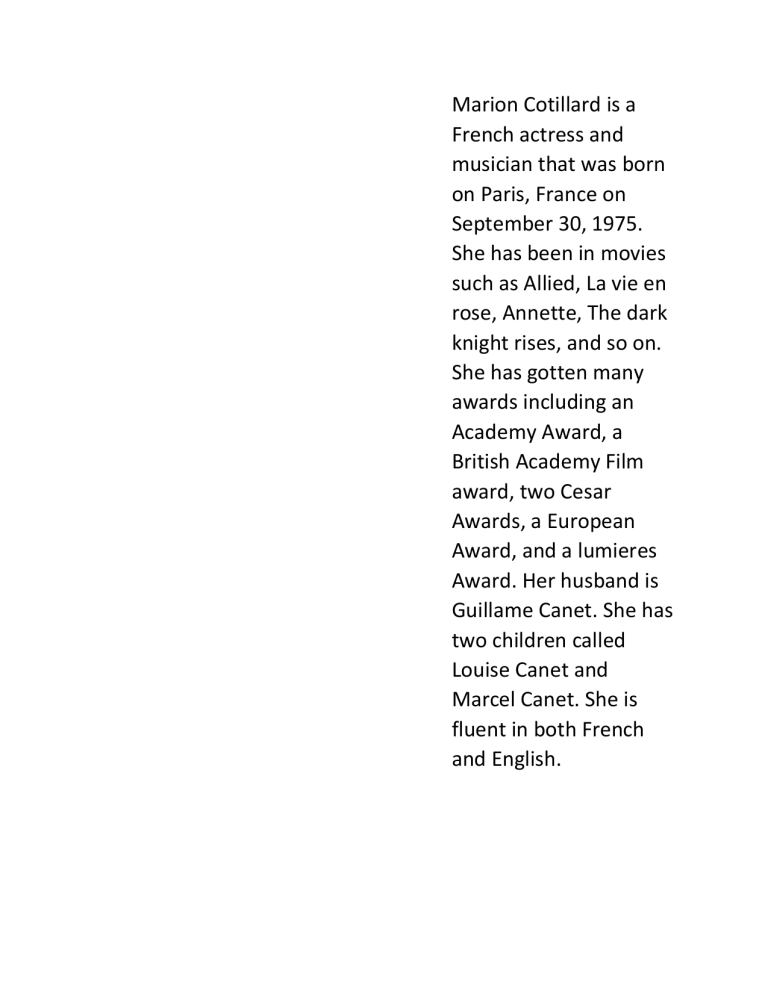 Marion Cotillard is a
French actress and
musician that was born
on Paris, France on
September 30, 1975.
She has been in movies
such as Allied, La vie en
rose, Annette, The dark
knight rises, and so on.
She has gotten many
awards including an
Academy Award, a
British Academy Film
award, two Cesar
Awards, a European
Award, and a lumieres
Award. Her husband is
Guillame Canet. She has
two children called
Louise Canet and
Marcel Canet. She is
fluent in both French
and English.