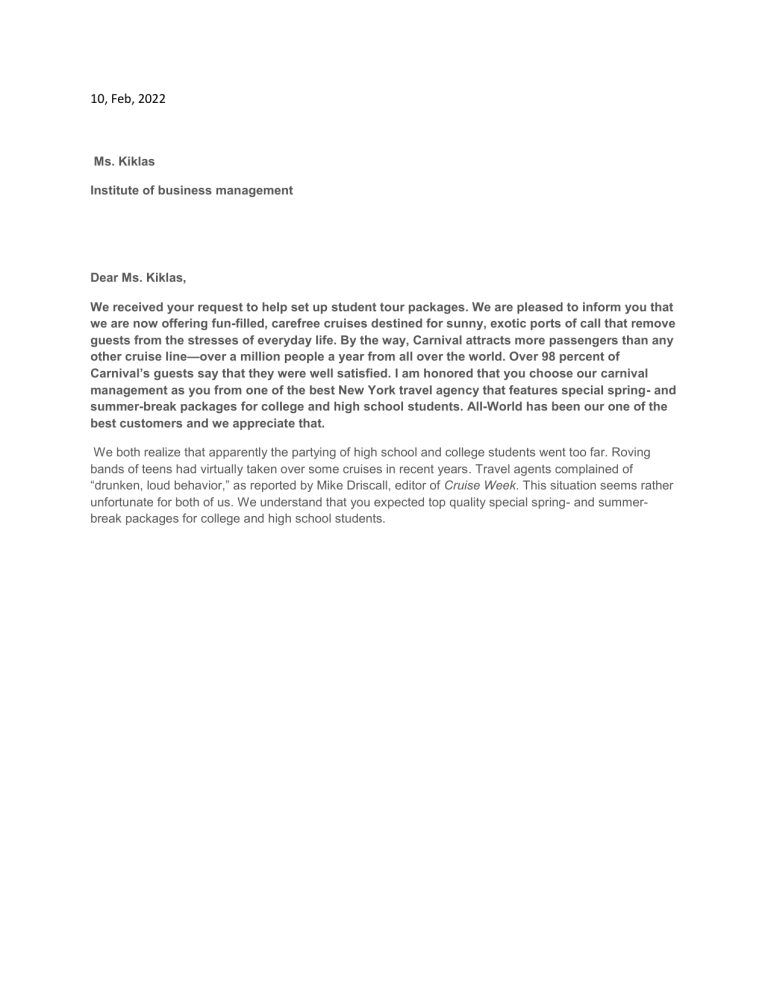 10, Feb, 2022
Ms. Kiklas
Institute of business management
Dear Ms. Kiklas,
We received your request to help set up student tour packages. We are pleased to inform you that
we are now offering fun-filled, carefree cruises destined for sunny, exotic ports of call that remove
guests from the stresses of everyday life. By the way, Carnival attracts more passengers than any
other cruise line—over a million people a year from all over the world. Over 98 percent of
Carnival's guests say that they were well satisfied. I am honored that you choose our carnival
management as you from one of the best New York travel agency that features special spring- and
summer-break packages for college and high school students. All-World has been our one of the
best customers and we appreciate that.
We both realize that apparently the partying of high school and college students went too far. Roving
bands of teens had virtually taken over some cruises in recent years. Travel agents complained of
"drunken, loud behavior," as reported by Mike Driscall, editor of Cruise Week. This situation seems rather
unfortunate for both of us. We understand that you expected top quality special spring- and summerbreak packages for college and high school students.