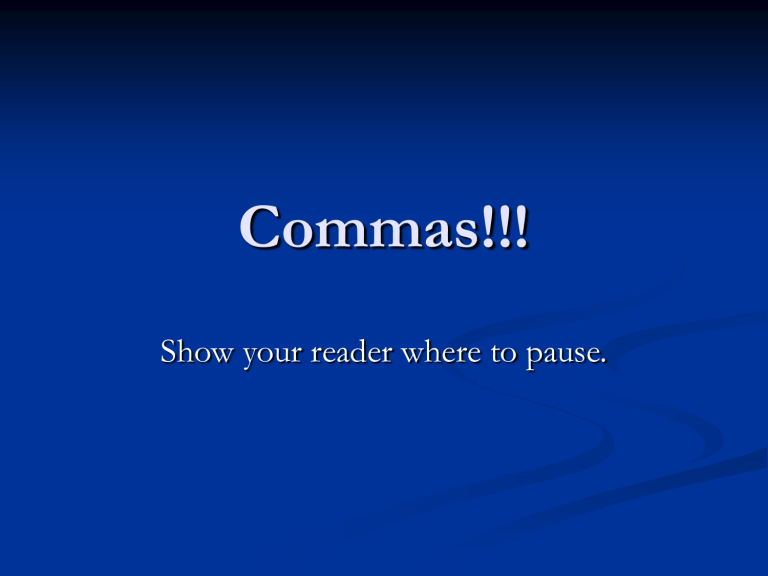 Commas!!!
Show your reader where to pause.
Between two independent clauses





______________ , AND _______________.
______________ , FOR _______________.
_______________ , BUT _______________.
A spider bite may be painful but it's almost
always harmless.
COMPOUND SENTENCE!!!
To separate adjectives

The _______ , _________ lights were annoying.

Matt was tired of working in the hot smelly
kitchen and decided to take his usual morning
walk.

Test: Can you insert AND between the
adjectives?
Separate Contrasted Elements




Test: do you see the word "not"?
Test: do you pause when you read?
It is our responsibilities not ourselves that we
should take seriously.
The only time a spider would bite a human if
for self-defense not for blood.
Set off Appositives

A word or phrase that renames the subject

Benson our enthusiastic Yorkshire terrier joined
our family on my sister's fifteenth birthday.
Between items in a series

Alex makes cider applesauce and jelly from the
apples in his orchard.

Kevin does the long jump runs the hurdles and
throws the shotput on the track team.